The Photo Studio – Mobile Photographic Studio | UK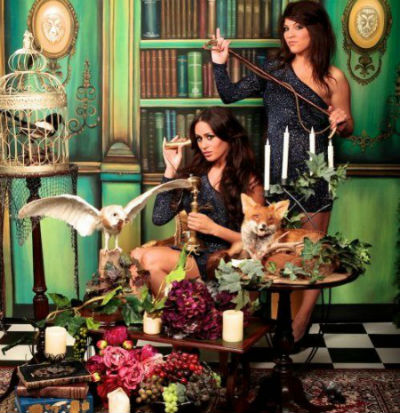 They NEVER use green screen! Instead choose from a large selection of interactive photo sets or have a bespoke set built.
All themes come with:
- Hand Painted or Photographic Backdrops
- Fabulous Props
- Professional Photographer who interacts with guests to get the best shots
- Beauty Lighting (as used in fashion & magazine shoots)
- Instant Prints
- Option of Social Uploads & Image Branding
- DVD with all images
Existing themes to choose from:
Vintage Circus * Broadway * Bollywood * Winter Wonderland * Halloween * Great Gatsby * NYC * Jungle * Disco * Arabian Desert * Vintage Tea Party * Secret Garden * Tropical Beach * Mad Hatters * Après Ski * Grotty Grotto * Wild West * Masquerade Ball * 1920's Shanghai * Medieval Glade * Polar Bear * Parisian Café * Ballroom * Golden Era & many more!
Technical Specification:
- Their footprint is L:4m W:4m H:2.5m (they can custom fit to most sizes when using open photo sets)
- 2x 13amp standard power sockets
- 3 hours set up time (4 hours set up time if you require the Photo Parlour structure)
- Undercover with a reasonably level surface protected from wind, sun and rain
- Away from haze/smoke machines
- They need 5 weeks notice to produce new photo sets
Standard Length of Performance:
3 hours is standard. Additional hours are available on request.
Testimonials:
"The most fun & personal thing we've had at an event ever! We WANT you back!" 
- O2
"The Photo Studio were fantastic - a huge talking point for all our guests & the photos are incredible! Thank you so much & can't wait to see you again next year!" 
- Markel International
"Thank you so much for adding such an interesting spectacle at our Halloween event. We think you guys are fantastic!" 
- Jimmy's Farm
"Thanks for everything on site - I love your set up & thought the design of the booth was perfect. You really hit the nail on the head with the brief & I thought the photos came out fantastically. Thank you." 
- Sledge Ltd
"Thanks to you both for such a great day - we were immensely pleased by how the whole event went & loved this part of it!" 
- Schuh
Thank you guys so much, you were absolutely fantastic. Hilarious photos! All the feedback was really positive. It was a pleasure working with you. Thank you again, you're both so lovely." 
- Topdeck
"You not only brought your original & skilled style but added a whole new dimension to our big top circus tent at the Glade Festival. A lovely blend of visual, performance, high skilled art & technology." 
- Interstella Productions
"What a joy it was to meet & work with you. Thank you so much for all your hard work & attention to detail. It was a fantastic experience!"
- British Arrows
"Thank you so much. Everyone loved The Photo Studio experience. We're delighted with the results!" 
- Virgin Atlantic
Previous Clients Include:
Virgin Atlantic
British Arrows
United Agents
boohoo
Mastercard
Festival Republic
Children in Need
Diageo
Sledge
H&M
M&S
Talk Talk
Disney
HSBC
Peugeot
Bobbi Brown
Virgin Atlantic
ISES International Special Events Society
Squaresoft
The National
First Direct
HTC
Regatta
Hackett
Oaktree
FCUK
Searcys
Market International
Runescape
P&G Prestige
O2
Leeds Festival
Arm
Hotel du Cap-Eden-Roc
Talk Talk
Flight Centre
Compare the Meerkat
The National
Blenheim Palace
The Dorchester
Play Fest
Markel International
Glade Festival
Minster Law
Sunrise Celebration Festival
Topdeck
Jagex Games Studio
Schuh
Photos of The Photo Studio