The Hedge Men – Human Statues | UK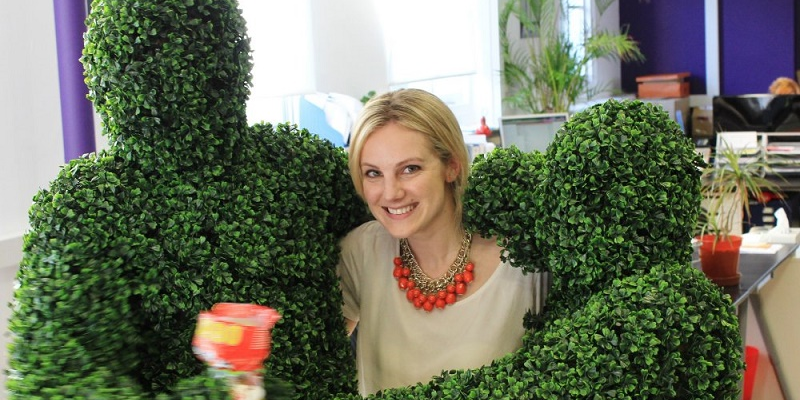 The Hedge Men are one of the most original and fabulous walkabout acts in the business. Straight from the pages of a fairy story they burst into life! They walk, talk and create fits of laughter wherever they appear.
Looking exactly like the real thing they can stand perfectly still or can turn over a new leaf by wandering around a venue and joining in with the fun. Perfect as a meet-and-greet act they can welcome guests on arrival with a tree hug before escorting them into the party.
They can be accessorised to fit in with an event's theme or style and like nothing better than to wear flashing fairy lights at Christmas time. Let them take root at your event and watch the laughter grow!
They are perfect for garden parties, flower shows, Alice in Wonderland themed events, quirky events, green themed events, nature themed events and anything that wants something fun and original.
The Hedge Men can only go out as a pair and can't be booked on their own.
Technical Requirements:
The Hedge Men are only available as a pair. They struggle to see in the dark so might need a chaperone in very low lighting. Not suitable for children's events unless accompanied by security/chaperones as kids like to pull their foliage off.
Standard Length of Performance:
The Hedge Men perform single stands for a maximum of 60 minutes. If spread through an entire day, they can perform a maximum of 4 x 40 minutes sets.
Testimonials:
"My dad mentioned how good he thought the hotel's human-shaped hedge was, the next thing he knew, it was sitting on his knee!"
– Private Client
"Brilliant as always, we love working with you guys"
– Virgin Atlantic
"My three-year-old calls you 'My Walking Trees' so clearly you've been adopted, thanks again!"
– The Law Society
"You were the highlight of the night and everyone is talking about you! We particularly loved that you had your picture taken in the photo booth! Thanks for entering into the spirit of the night!"
– Private Client
"Thank you! You were both brilliant and I'll definitely try and squeeze you into our next event!"
– Nokia
"A huge thank you for making 'The House of Illusions' tent at this year's Pop Up Festival one of the star attractions. Your presence was like a magnet. Heaven knows how many people went home with stories and photos of 'Mr. Hedge'. Adults and children alike were entranced, amused and in awe in equal measure. And the organisers were delighted. You made a special day even more so."
– Pop Up Children's Book Festival
"They were absolutely fantastic and please pass on our thanks to them, they were hilarious and a big hit."
– LandAid Functions Ltd (via Contraband)
"Thank you all for hard work in making our Summer Ball here at Lensbury on Friday evening a success. We have received many positive comments as feedback, and with great comments with regards to the entertainment supplied on the evening."
– Lensbury Ltd (via Contraband)
"Just to say thank you very much for all your help in securing the acts for us on Saturday…The Hedgemen went down a great storm…Many thanks for your patience and perseverance in getting us acts that were a little bit different and fun!"
– Officers Mess C/o Aramark Ltd (via Contraband)
"Yes, everything went very very well and the acts were great! Thanks so much for all your help, will look forward to working with you again in the future."
– VS Creative Ltd (via Contraband)
"I would like to thank you for your assistance and help with my Boss's party preparation. All Contraband acts performed incredibly well and showed the high level of professionalism. Once again many thanks and I hope to work with you in the future."
– ALM Services UK Ltd (via Contraband)
"I just wanted to say a huge thank you to everyone at The Meads for making yesterday such a fantastic day. We've had great feedback on Facebook with our Reach going up by 559.3%. All the acts were excellent….. Let's hope the Centre decide to make this an annual event – the public certainly want them to!"
– Key Property Investments (No2) Ltd (via Contraband)
"Thanks for your email! The event was extremely successful and much more than expected was raised for Marie Curie! All the entertainers were fabulous, please extend our thanks to them all!…."
– Atom Events Ltd (via Contraband)
"….The event went really well and Angie, Anton and the Hedgemen were great! They got a lot of attention from the public and crowd and the costumes and acts were fantastic…..Thanks so much, they were a real asset to the event."
– London Borough of Bromley (via Contraband)
"…the event was a fantastic success and the hedge men went down really well! Please do pass on our thanks to them as I didn't get to see them before they left. Thank you for your assistance pre event, we will certainly be in touch should we have any further enquiries."
– Powwow Events Ltd (via Contraband)
"The Hedge Men were hilarious, so funny, I was in hysterics, they were very mischievous."
– First Direct (via Contraband)
"I'm pleased to report that the event went really well. Everyone LOVED the hedgemen and the stilt walker… Pleasure working with you again."
– Roselle Events Ltd (via Contraband)
Previous Clients Include:
Virgin Atlantic
Nokia
3-Mobile
Ernst & Young
Formula 1 Bahrain Grand Prix
Istanbul Biennial
British American Tobacco
Johnstone's Paint
The Law Society
Taylor Wimpey
City of Toronto
Regent Street Festival
Photos of The Hedge Men