Walkabout Act: The Gnomics – France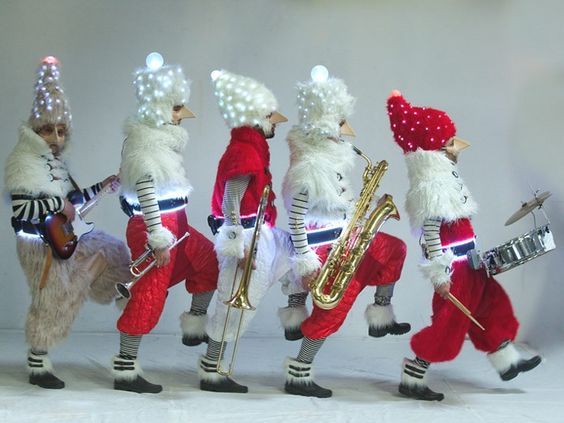 The Gnomics are a fun walkabout act with beautiful costumes, perfect for Christmas corporate entertainment. They can perform Christmas walkabout performances and play music as they walk! There is also the option for an aerial performer.
Gnomic is a strange and tiny country, lost in the immensity of the globe, near the Siberian great wilderness and coldness. The queen, the king and their subjects, all very hairy, accompanied by incredible musicians and magic giants, are all off on an official trip to advocate their culture and folk. A very hairy adventure!
Acts Available:
The performers can be booked in a small or large group. There are 6 – 21 performers available for this act. This act includes musicians, stilt walkers, stilt walkers on spring stilts and dancers.
Standard Length of Performance:
The Gnomics perform a walkabout set of 1 hour. The optional aerial act is 20 minutes.
Photos of The Gnomics