The Elves – Walkabout Characters | UK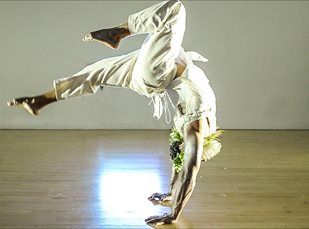 The Elves are enchanting mix and mingle characters. Their stunning costumes are intricately detailed, and available in both Summer and Winter versions. Perfect as elegant, themed hosts and for events where they are viewed up close, performing in the midst of the guests. One of the most versatile walkabouts around, The Elves are available with a selection of jaw-dropping circus skills performed by a team of world-class artists.
Perfect for fairy-tale events, enchanted garden themes, flower shows, ecological themed events, Christmas and Winter Wonderland events and Narnia themed parties.
These performers are available in Summer time and Winter time dress.
They are available with a range of high-level skills:
– Bouncy stilt acrobatics
– Acrobatic tumbling and hand-balancing
– Acro-juggling (tumbling and juggling combined)
– Juggling and contact juggling
Length of the performance
Sets 3 x 30 minutes
Photos of The Elves