Walkabout Character Act: The Eccentrics – France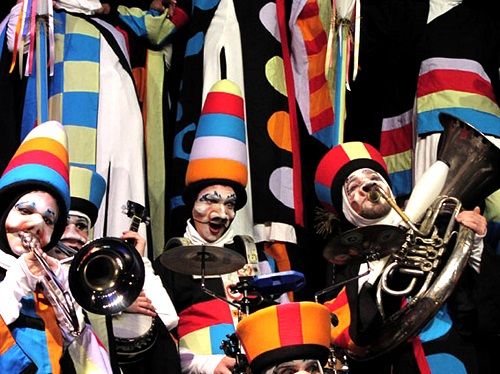 The Eccentrics is a stunning collection of corporate entertainers who cause a commotion wherever they go. They are a good choice if you are looking for eye-catching corporate entertainment.
Sometimes naughty, sometimes playful, sometimes teasing, their mission is to spread an epidemic of good mood and make smiles dance across your face. Their joy is contagious. Let them do as only they know best in the art of good mood!
Acts Available:
The performers can be booked as a small or large group ranging from 5 – 21 performers. These can include stilt walkers, acrobats, jugglers and even giant unicycles!
Standard Length of Performance:
The Eccentrics can perform 1 x 90, 2 x 45 or 3 x 30 minute sets.
Photos of The Eccentrics