Walkabout Characters, Slovakia: The Bird Family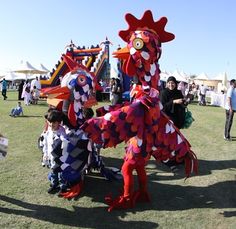 The Bird Family are a beautiful and unforgettable walkabout act, who loves to explore their surroundings! These corporate entertainers are great if you want interactive children's entertainment for family fun days, children's parties and corporate events.
Their cart full of small yellow chicks will attract kids from all around. Make your friendship felt by stepping forward for a brilliant photo and please remember, they won't bite but they may decide on being friends forever!
Photos of The Bird Family