Ted & Otto – Walkabout Characters | UK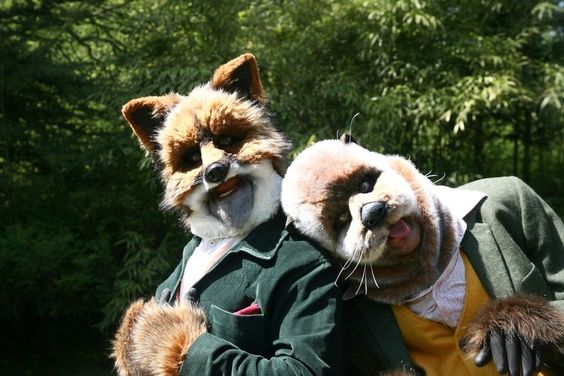 The most friendly, funny and furry characters youre likely to meet have come to visit. Meet Otto the Otter and Ted the Fox as they wheel a wooden cart through the crowd. These lovely characters are great for themed events such as fairy-tale, wild life, animals, Wind in the Willows, storybook or children's literary events.
Laden with ancient magic, props and relics from the greatest fairy-tales ever to be told, Otto and Ted invite anyone who wishes to test their knowledge in a quiz of fairy-tale fantasy!
Technical Specification:
A steward is preferred if possible, parking will be required, and this act isn't ideal for venues with stairs because of the cart.
Standard Length of Performance:
These characters can perform 3 x 30 or 2 x 45 minutes sets.
Testimonials:
"They were fantastic! They were a pleasure to work with and really helpful. I hope they enjoyed the event. We will certainly be interested in booking them again next year. Possibly inviting them back for a show."
– Carmathenshire County Council
"One of the best acts I have seen in the last 5 years"
– The Red Dragon Centre
"…two of the nicest people I've ever worked with."
– Witsend Management
"The guys were amazing and the show was excellent, really funny and all the kids loved it. Definitely something we would book again as it was magical. Thanks for all your help."
– Merthyr Tydfil County Borough Council (via Contraband)
Previous Clients Include:
The Red Dragon Shopping Centre
Cumban Shopping Centre
Nottingham City Council
Liverpool City Council
Cornbury Festival
Greenbelt Festival
Reading Town Council
Ludlow Assembley Rooms
The Quays Shopping Centre
Los Kaos
Photos of Ted & Otto