The Swans – Walkabout Characters | Bristol| South West| UK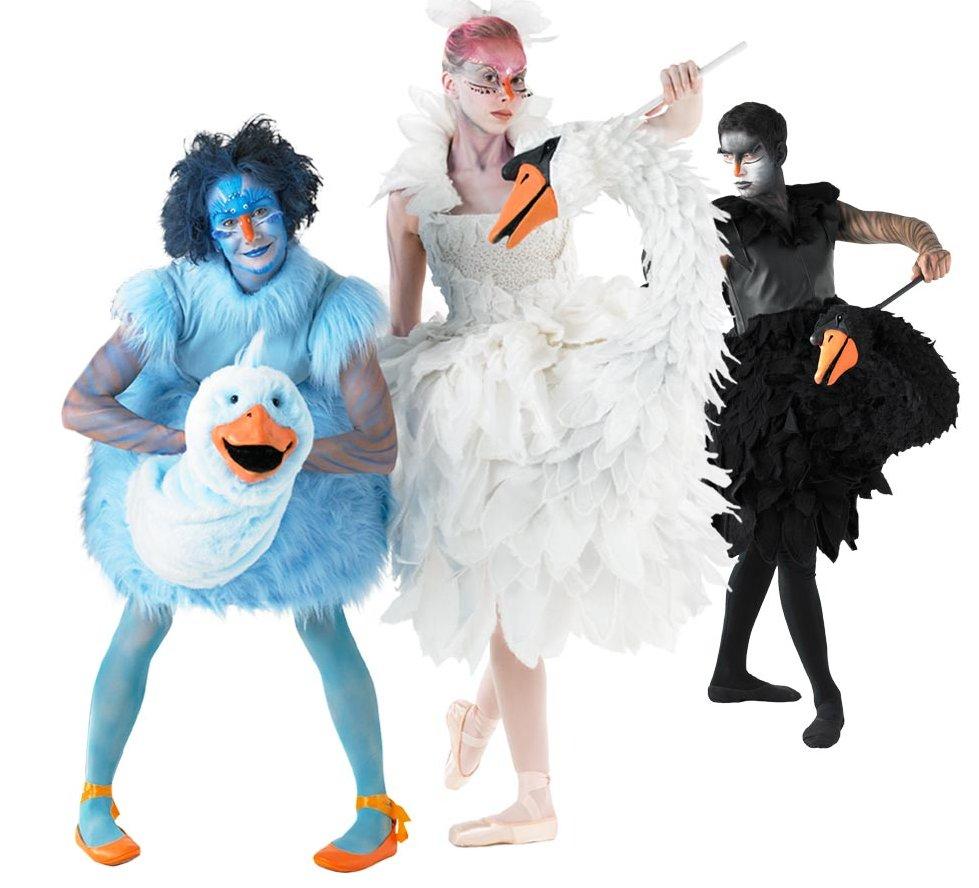 The Swans
The Swans are an eye-catching walkabout act which is ideal either as a beautiful meet and greet spectacle or as highly comedic, interactive entertainment for a family audience. The Swans are curious, inquisitive playful and flirtatious.
Costumes Available Include:
The Male Swan:
He surveys the audience arrogantly and tends to chase after attractive women, whilst doing his best not to be caught by the slightly possessive Female Swan. He's also rather nosy and is often found with his beak in handbags or jacket pockets.
The Female Swan:
She is serenely beautiful and effortlessly glides through a room on her point shoes, leaving a trail of devoted men in her wake. She is gentle with children and always keeps a motherly eye on her own charge.
The Baby Swan:
This cute little thing is gawky, awkward and forever getting himself into trouble. He is distracted by two things: children and food! He just can't help wandering off to seek them out, no matter how often he is scolded by his parents. He likes nothing better than to play and is a firm favourite with all children.
Acts Available Include:
Meet and Greet:
The Male and Female Swan make an elegant duo, who will greet guests as they arrive at an event. They create a delightful photo opportunity and are frequently asked to pose with guests who want a memorable memento of the event they have attended.
Walkabout Street Theatre:
As a family, the three Swans create a stir wherever they go. The Baby is forever getting into mischief and his excited "quacking" can be heard from afar. When they are not chasing after their baby and scolding him for going astray, the adults keep themselves busy preening, posing and flirting with passers by.
The Swans are available in bookings of 1 – 3.
Standard Length of Performance: 3 x 30 minutes.
Testimonials:
"Gotta say I think your guys were fab, all of them had loads of energy and brought life to the stand! They were great! So thank you and your team for being so utterly wonderful!"
– SIAN
"…From my point of view it was just so delightful to have you turn up with a polished, professional act and such a nice bunch of people. No demands – no difficulties for us."
– Private Client
Previous Clients Include:
The Ultimate Experience
Prelude
HGA Creative
Brandfuel
Zibrant
Sodexo
Jillie Bushell Associates
CS Music
Photos of The Swans
Book The Swans
Want to book a performer, or just find out more? Give us a call on +44 (0)208 8291140 or use our online contact form via the button below.