Sven Goran Eriksson (Derek) – Lookalike | UK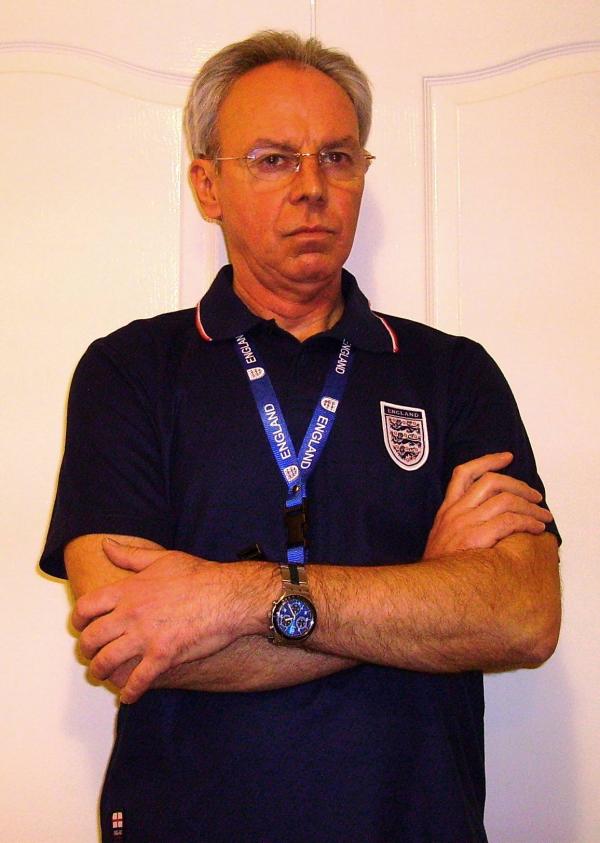 Sven Goran Eriksson (Derek)
Derek is a well established celebrity double favourite and is a real "dead ringer" for one of the world's most popular and instantly recognised sports personalities and the eternal gossip column favourite: Sven-Goran Eriksson.
Widely acclaimed as "the best sports look-alike", Derek is very experienced in providing a memorable, entertaining and authentic impression with an extensive wardrobe and props for most occasions. Available for any assignment including TV/Film and photographic work, nightclubs, after dinner speaking/surprise guest appearances, private and corporate functions, advertising and promotions, publicity stunts…, and much more.
Many years experience has resulted in perfecting the near identical look, voice, mannerisms, body language, wardrobe and props with the addition of very authentic "Sven" dialogue and totally original and highly entertaining material that is the full on charm of "Svenalike".
Derek has become a celebrity in his own right and is something of a favourite within mainstream show business circles. He became even more famous as "the man who fooled the whole of Mexico" when an extremely successful engagement for a Latin American media group was miss-reported by a rival's newshound and was headline news in every newspaper and TV newscast worldwide for a week or so.
Acts Include:
A very convincing "straight Sven" impersonation that has been acclaimed as "uncanny" and "amazing" and has fooled members of the public, a member of the England FC squad and other current football stars, some of The FA's own staff and many members of the press and broadcast media among others.
An entertaining comedy "Svenalike" persona of my own invention that has been called "hilarious" and "fantastic" and for which I continue to write fresh material on an ongoing basis. (20-40 minute after dinner spot, Table 2 table cabaret, mix and mingle one 2 one plus photo opportunities for all guests/delegates etc.)
Also available as a popular professional and entertaining straight or comedy double act/ensemble with eye poppingly gorgeous "Sven-babes", "Fabulous Fabio Capello"with the UK's leading "David Beckhams" or "Posh & Becks" and as a fun novelty act/corporate spoof motivational as "The X-Managers" with the UK's No.1 "Ricky Gervais/David Brent" tribute.
As Derek says: "Seeing is believing and I'm glad everyone always has…and still loves Sven!"
Derek appearances now feature his beautiful replica of the World Cup trophy which creates great photo opportunities for your guests.
Standard Length of Performance: Up to 3 hours for mix and mingle or 20/30/40 minutes after dinner speech.
Testimonials:
"…Derek doesn't look like Sven, he is Sven, but much more entertaining than the real thing!"
– Football legend Kenny Sansom
"…I've been involved with all the best lookalikes and Derek is without doubt the best lookalike actor of them all."
– ITV producer Sean Miller
"…I was amazed to see Sven at our Christmas party and only realised it wasn't really him when he had us all in stitches during the course of the evening!"
– FA staff member at the Wembley Stadium "football's coming home" Christmas party Dec 2005
"Derek is without doubt the UK's No.1 lookalike/sound-alike actor and entertainer".
– Sean Miller, Stars and their doubles
"We love what you do Derek".
-GMTV
"I didn't expect to see you here boss…."
– Former England Goal Keeper
Previous Clients Include:
Sky One
Sky Sports
ITV
The Eggheads (BBC 2)
AztecaTV
Croatian TV
BBC1/2
Channel 4
Channel 5
GMTV
GOAL3 The Movie
Karlovacko Beer
Sony
Top of the Pops Reloaded
Photos of Sven Goran Eriksson (Derek)