Sub Focus – Famous DJ | UK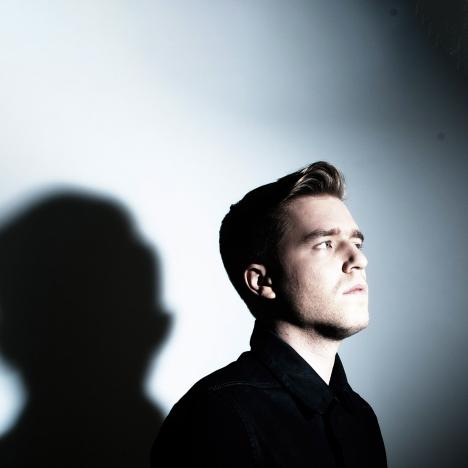 Sub Focus
Sub Focus is available to book for a variety of events – we work in direct association with Sub Focus' representative as his preferred booking agent.
Sub Focus' rise through the ranks of underground jungle to become a major player in electronic music has been nothing short of spectacular. Nick Douwma aka Sub Focus was initially known for air-punching, dancefloor dismantling drum & bass, but he has now become synonymous with music that draws from all corners of the electronic landscape, and has come to epitomise the 'anything goes' mantra of today's flourishing dance scene. If you are looking for unforgettable corporate entertainment for your corporate event or private party, we are a booking agent for Sub Focus, and can arrange for them to perform for your guests.
Born and bred in London, Sub Focus began his rise into the higher altitudes of the dance music stratosphere after he first encountered jungle, at high school in the mid-Nineties. At that point, Douma playing bass in a rock band, after hearing a cassette played by his friend featuring General Levy's hit 'Incredible', was completely taken under its spell. The spell so influenced Sub Focus that he began to lose interest in studies and started spending more and more time in his bedroom in Holloway, creating music and The Prodigy – who were beginning to meld rock and dance music in new and exciting ways – also became a massive influence on him.
In the year 2003 he signed his first tunes to D&B's biggest label Ram Records, off the back of a CD:R handed to label boss Andy C by one of his friends whilst drunk. Despite this inauspicious introduction, so impressed was the legendary DJ by the music on it, he duly signed every track and invited Douwma to join the Ram family. The tunes are expansive, fiercely creative, but made with the scientific precision of a military warhead. They immediately stood out from the crowd and were soon being rotated by every major DJ in the scene, garnering airplay on mainstream radio, and drawing fans from throughout the globe. Singles like 'Airplane', 'X-Ray' (which reached number 60 in the national charts) and an all-conquering remix of The Prodigy's 'Smack My Bitch Up' meant that Douwma was one of the biggest names in drum & bass by 2007.
An album was his obvious next step. As displayed in his short career already, Sub Focus has the need to push himself further and create something that was more encompassing than the often limited confines of drum & bass. Drawing on his love of all forms of dance music, from 80s synth pioneers Vangelis and Jean Michel Jarre, through dance leviathans The Chemical Brothers, to futuristic house and techno acts like Lindstrom and Matthew Dear, his eponymous debut album released in 2009 featured not only drum & bass music but varied genres like dubstep, old school breakbeat, bumping house and lashings of electro and rock, all brought together in a taut collection that could only have been made in the 21st century. It was an instant hit. 'Rock It' – the monstrous, Daft Punk-influenced album opener and first single broke into the Top 40, with second single 'Could This Be Real' doing similar damage. The stunning 'Splash', featuring the vocals of Coco Sumner soon followed, and due to the insatiable demand Sub Focus was called in to remix the likes of Deadmau5, Empire of the Sun and Dizzee Rascal by the end of 2009.
The destruction of the walls and boundaries that once separated the different areas of dance music for so long is the perfect reflection of Sub Focus' sound. Sub Focus brought together all categories of electronic beats into a luminous, cosmic melting pot. He recently co-wrote and produced the track 'Kickstarts' for UK solo artist Example, which peaked at number 3 in the national charts, and he has also transformed his debut album into a stunning live show, playing at festivals throughout the world, joining Pendulum on tour, and wowing the revelers at Glastonbury in 2010.
Sub Focus' unforgettable show on the Glade stage was in many ways, simply a conclusion to the first chapter in his story. After having conquered drum & bass and creating a ground-breaking, era-defining album, and having brought new school dance music further into the mainstream spotlight -thanks to his un-missable live show – he is already hard at work creating his sophomore long player. Something like, 'it may well revolutionize dance music all over again' could be a fitting concluding line for Sub Focus' track record till now.
If you are looking for unforgettable entertainment for your corporate event or private party, we are a booking agent for Sub Focus, and can arrange for him to perform for your guests.
Photos of Sub Focus
Book Sub Focus
Want to book a performer, or just find out more? Give us a call on +44 (0)208 8291140 or use our online contact form via the button below.