Star Wars Pinball – Pinball Machine |Berkshire| South East| UK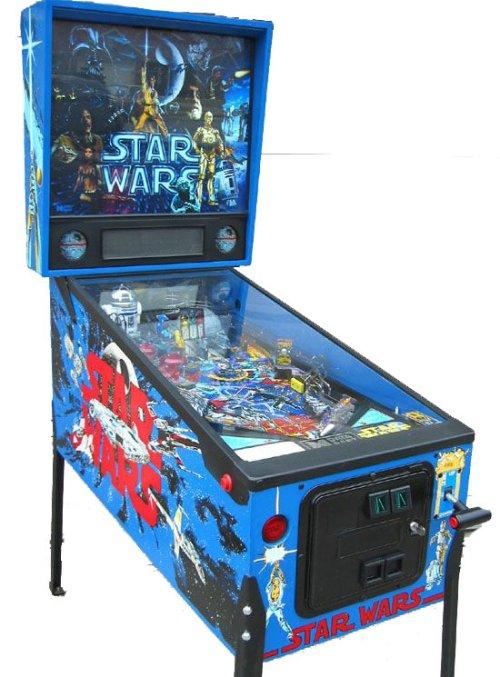 Star Wars Pinball
One of the most sought after pinballs ever made, based on the original Star Wars Episode 4. This all action pinball will put you in Luke's place of having to destroy the Death Star.
Technical Specification:
Width: 84844375cm
Depth: 140cm
Height: 193cm
Power: 500
Min. Door Width: 84844375cm
Quantity: 1
Access:
The game wheels on castors, we must be informed about any steps, stairs or lifts, short flights of stairs (1-10) can be negotiated with ramps. Longer flights are possible with a stair walker or with extra manpower. Games will go in most lifts however you must make us aware of lift dimensions. We can provide a drawing for you to fill in. The use of ramps and or extra manpower can incur a surcharge for delivery. These games are not designed for outdoor use, however they are suitable for marquees. We must be made aware if the games are to be moved on anything other than hard ground, we can provide boards to move them on soft ground.
Photos of Star Wars Pinball
Book Star Wars Pinball
Want to book a performer, or just find out more? Give us a call on +44 (0)208 8291140 or use our online contact form via the button below.