Sports Simulator | Cambridgeshire| Eastern| UK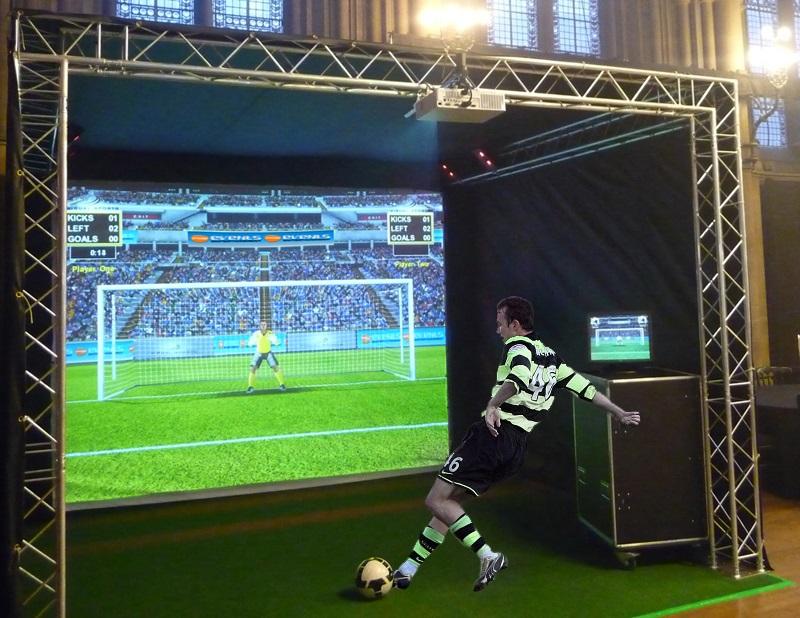 Sport Simulator
The new multi-sport simulator is set to wow the corporate entertainment world! Incorporating the very latest infra-red camera technology with pinpoint shot accuracy. Featuring sports with established exposure in the world of Simulation such as Golf in a stunning presentation that will be unsurpassed in the UK, as well as presenting new experiences in sports such as ice hockey and rugby.
The system's intelligent technology starts with a set of four high-speed machine vision cameras. Taking 2000 pictures each and every second, the patented Micro Sight camera technology can determine the exact trajectory, direction and speed and spin of any object with deadly accuracy – tried, tested and proven. We use a combination of high performance CCD chips, LED technology and leading edge optics to track any object from any location. From Golf balls to Basketballs, our cameras literally see it all.
Sports Simulations Available:
Photos of Sport Simulator
Book Sport Simulator
Want to book a performer, or just find out more? Give us a call on +44 (0)208 8291140 or use our online contact form via the button below.