Splat the Rat – Competitive Games | UK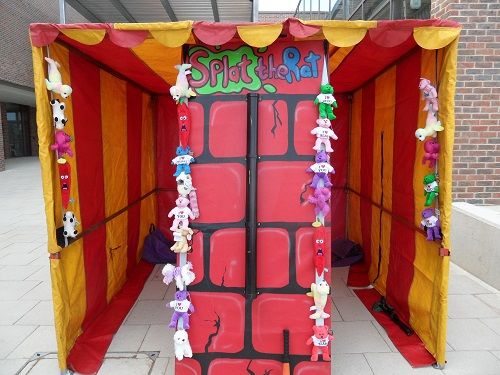 Splat the Rat is a simple stall that works great a family fun days, corporate events and school fairs. The game is centred around a large wooden board stood up on end, upon which an open-ended tube has been mounted vertically.
The stallholder introduces a small rat-shaped object into the upper end of the tube, holding it by its "tail"; this "rat" is released in a way to surprise the player of the game, whose objective is to strike the emerging "rat" as it falls to the floor, using a stick.
Standard Length of Hire:
The game is usually hired for 4-5 hours.
Photos of Splat the Rat