Simon Rogan | TV Chef & Personality | UK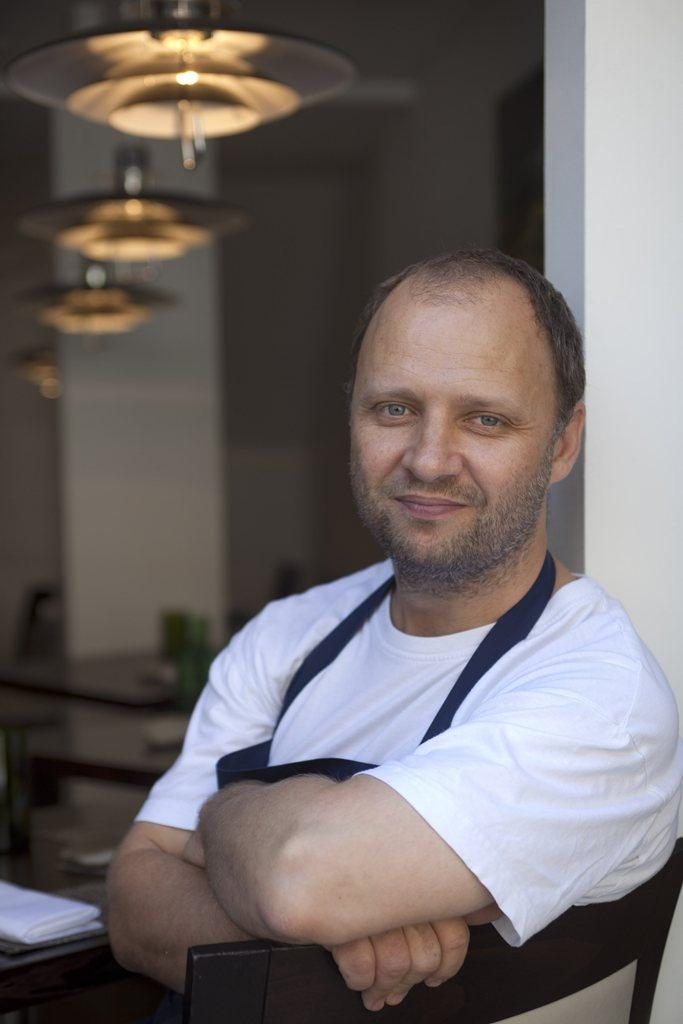 Simon Rogan
Simon Rogan is available to book for a variety of corporate events. We work in direct association with Simon Rogan's representative as their preferred booking agent.
A true culinary heavyweight, Chef Simon Rogan was born in Southampton in 1967, and educated at Southampton Technical College. Simon is a champion of British ingredients, inventive cooking techniques, foraging, and the finest home-grown produce. He was recently awarded his second Michelin star, has the full five rosettes in the AA Guide and was one of the stars of BBC2's Great British Menu in 2012
Simon's culinary career started at 17 with an apprenticeship under Paul Norman at Rhinefield House Hotel in the New Forest, Hampshire, where he gained essential classical grounding. Since then he has worked with some of the World's true cooking greats including 8 years for Novelli, periods with Marco Pierre White and John Burton Race and 2 years in Paris at Lucas Carton under chef Alain Senderens.
In late 2002, Simon opened L'Enclume, a restaurant with rooms, in Cartmel, in the southern Lake District, followed by Rogan & Co, also in Cartmel, in May 2008, his first foray into the more informal dining market.
Since 2009, Simon has had his own seven-acre organic farm just outside Cartmel. In addition to vegetables, herbs and fruit, he also rears special breed pigs, chickens and bees (and, very soon, sheep). Simon also established Aulis, his research and design facility adjacent to L'Enclume, which allows the chefs to develop new dishes and recipes. Simon opened Roganic in Marylebone, London . A two-year 'pop-up' (the building will be redeveloped at the end of the short lease), Simon will look for a new home for his London business.
In September 2012, he also took on his local Cartmel village pub, The Pig & Whistle.
In November 2012, the farm at L'Enclume was extended to 14 acres, with not only a Cartmel site, but also three other sites in Northumberland, inclusive of poly tunnels and renovation of a large Lakeland barn. The extra land enables the provision of homegrown products to all of Simon's current restaurants.
In early 2013, Simon took over the management of the two restaurants in The Midland Hotel, Manchester – The French, which was one of the first establishments in the UK to be awarded a Michelin star when the guide was launched in 1974, and a second, larger bar and dining room in the hotel (currently named the Colony).
Many accolades have been achieved by Simon 's three restaurants. L'Enclume received a second Michelin star in the 2013 edition of the Great Britain and Ireland Guide (it held its first Michelin star since 2005), full five rosettes from the AA Restaurant Guide (since 2010), 10/10 in the Good Food Guide 2013 (and also ranked #2 in the UK ), Best Restaurant in the North West and 11th in the top 100 in the Sunday Times Food List 2012, as well as the BMW National Restaurant Award from Square Meal, and 8th ranking in the UK by Hardens.
In addition, Roganic won the Square Meal/BMW Best New Restaurant in 2011.
As a Talent & Artiste booking agency, we have a great selection of famous chefs that can be hired for corporate events such as Simon Rogan and you can book them though Contraband Events.
Photos of Simon Rogan