The Sensations – Party & Function Band | UK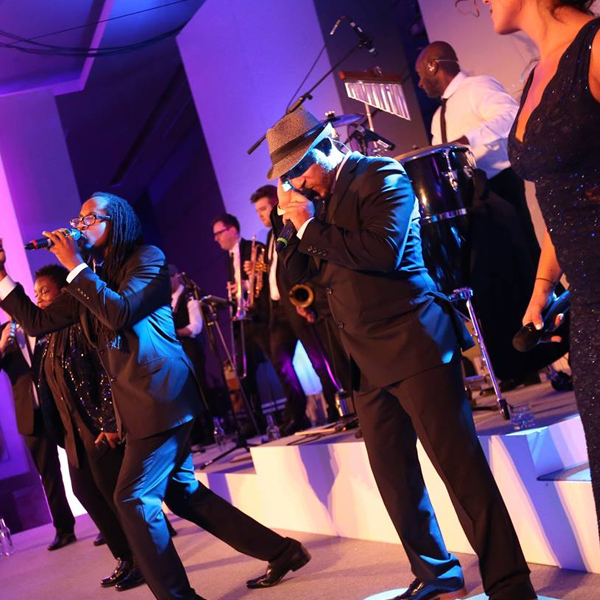 What is so unique about Sensation Band? Co-Founded & run by Jason Silver, one of the UK's best Music Producers & member of Mark Ronson band, Sensation Band isn't made up of your average great musicians. It's bursting with outrageously successful and exciting artists from the World's best known bands.
Sensation Band travel the globe performing at the world's most exclusive parties. If you want totally uncompromised music, then Sensation Band is definitely for you. With a level of talent, an energy and vibe that is totally unrivalled by any other band.
Testimonials: 
The band were incredible, they literally made the night and everyone loved them. Thank you so much for making our wedding amazing – we had the best night and loved every minute of it, it was perfect! (and that's coming from an event manager!) Your guys created such an atmosphere for everyone to celebrate and party too. We wish we could do it all over again!
Guy was also sensational – he made the Ceremony so perfect and beautiful for us.
Thank you to both of you for being so accommodating and helpful. I have thoroughly enjoyed working with you both and you provide such a personal service and we really felt a part of the' Sensation family.'
Hopefully our paths will cross again.
Siobhan and Craig
We fortuitously located Sensational Band for our daughter's wedding in Italy.  And we have never looked back.   Firstly,  the wedding dinner (including a dinner set and then dancing) was without a doubt the best we, or anyone else attending the wedding, had ever experienced.   To say the band's performance was outstanding does not do them service — they are simply, utterly and totally phenomenal!   On reflection we could have skipped the food (which was great!), the flowers (which were pretty!) and the drink (well, maybe…) because people were up on the dance floor from the very first song and never sat back down again.   We suggest a BIG dance floor!  Each member is a highly skilled, very talented musician and it is VERY evident in the product.  In terms of production, Richard, Jason and Anna are consummate professionals who treat your event like the once in a lifetime event it is for you — not just another 'gig'.   This is a very different experience than booking a band and then having them show up, play and go home — Sensation Band is a very personal, collaborative experience from initial contact to the performance.  The team could not have been more helpful and patient in the months leading up to the wedding — they are a joy to work with.  Our guests were, generally-speaking, very experienced party givers and goers from the UK and the US and  comment after comment was that they have never seen a band like Sensation Band.   Needless to say we are looking for our next excuse to have a party — and there's only one choice for the band.
Bill and Mary
Repertoire
60s, 70s, 80s, 90, 00s, 10,s Current pop. Motown, soul, club, Israeli
Photos of The Sensations – Party & Function Band