Scary Stilt Walkers – Stilt Characters | UK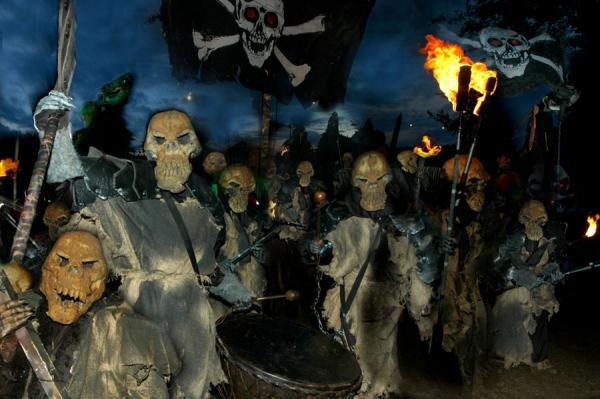 A scary collection of stiltwalkers available. Why not have the Four Horsemen of the Apocalypse, a Skeleton Army or The Grim Reaper at your event? These stilt walkers will send a shiver down your spine!
Acts Available Include:
Horsemen of the Apocalypse:
Stand back and make way for the physical incarnations of the forces of man's self-destruction. Now available to march through your event. When joined by the skeleton army they make the most formidable walkabout act around bar none.
Due to the nature of the costumes the Horsemen of the Apocalypse are not available for inside walkabouts, they are meet and greet, stage, outdoor performances only.
Skeleton Army:
Terrible minions of the Horsemen of the Apocalypse rise from the dead to terrify your guests!
The Grim Reaper:
These Grim Reapers (yes, there are 3!) have piercing red eyes and huge scythes.
Performance times are 3 x 30 minute sets or 2 x 45 minute sets, for each act.
Photos of Scary Stiltwalkers