Sammm – Make Up Artist | UK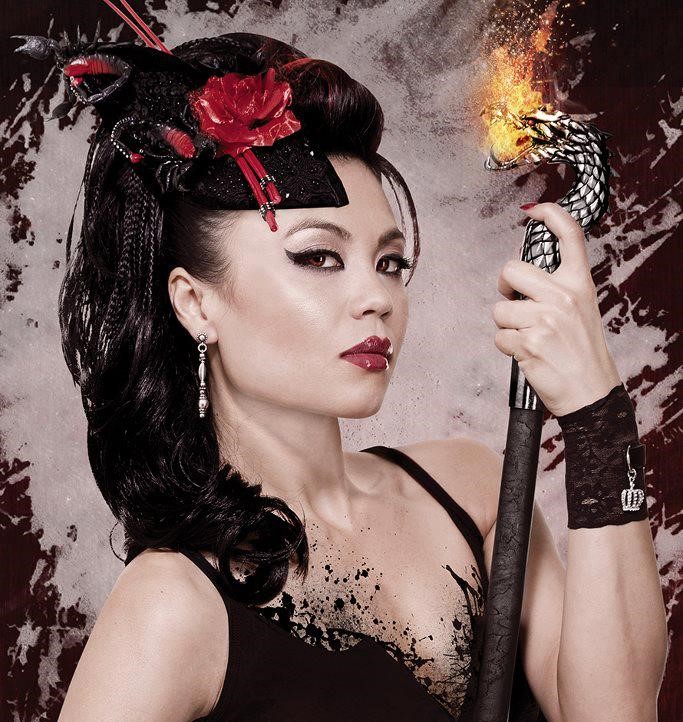 Sammm has 12 years professional experience across Film, TV, Fashion, Music, PR and Advertising. She and her team are on hand to create any look to suit your performer or event attendees as entreatment adding that finishing touch.
Her work covers a wide range from Beauty and Glam to Period and Fantasy.
Testimonials:
"Thank you so much for my awesome makeup, it's so impressive!"
Trivium-US Metal Giants - Warner Bros Records
"Thanks Sammm, you really helped us out"
Coldplay
"In my 17 years working in the entertainment industry I've booked a lot of MUA's, but Sammm is the most amazing and creative I have ever had the pleasure of working with. She embodies an individuality and talent like no other. Whether it's a bit of light make up for TV, a dramatic sexy glamourous magazine shoot or full horror movie prosthetics this talented woman can do it all. She is also amazing at working with hair pieces and creating one of a kind up do's. When you book Sammm you're not just booking a MUA, you're booking an ARTIST that happens to do make up"
Vicky Fallon - Musician & TV Personality
"This is the best Halloween makeup I have ever had"
Zayn Malik - Ex One Direction
"Wow thanks for an awesome makeup!"
Matt Heafy - Trivium metal band - Warner Music
"You remind me of the actresses from the 1950s and I can tell you are good by the way you touch my face"
Jean Claude Van Damme - Actor & TV Personality
"Thanks so much you really helped us out the make up looks great"
Alice Cooper
"There is a reason why Sammm has been my make up artist for so many years, it's simply because she is the best at what she does in her field. Sammm has a way of taking a make up idea and turning it into something so unique and magical to suit any occasion. I can't recommend her more highly"
Delaire - Singer/Songwriter
"This makeup looks really cool"
Caspar Lee - YouTuber Personality
"I worked with Sammm on a project where subtlety and skill were of utmost importance. We had sensitive subject matter that required the most authentic looking special effects makeup. She delivered on every single one of the shoots. Always on time, she always knew what I wanted, even before I did, took direction extremely well without me having to spend hardly any time explaining it and always a joy to work with. She has also been my personal makeup artist on several film and photo shoots. I cannot recommend her highly enough for both beauty and special effects makeup."
Kat Prescott - Skins, Finding Carter Actress and Photographer London, LA
Previous Clients Include:
Universal Records
Rammstein
FKA Twigs
The Brits
The Kerrang Awards
Metal Hammer Awards
Tarzan 2016
Fantastic Mr Fox
Resident Evil PR
Warhammer PR
MazeRunner 2 -Lanzarote shoot
Fear the Walking Dead-zombies created at MCM
Frightfest
BT
Skysports studios
Photos of Sammm