Ryan The Dragon – Dragon Puppet | London| UK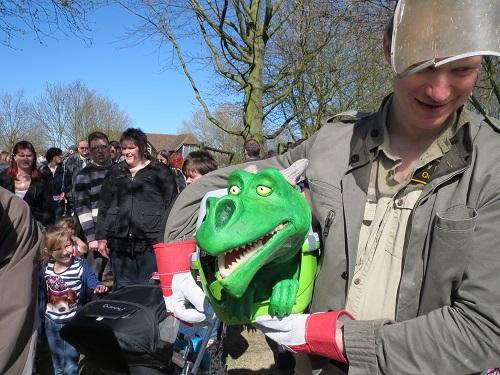 Ryan The Dragon
Have you ever wanted to meet a baby dragon? Well now you can!  Ryan has to be kept in a re-conditioned cat box because at 2 days old he is too young to be let out in public. Ryan loves to meet new people at children's birthday parties, festivals and corporate family fun days. The dragon handler keeps the baby dragon under control and will answer any questions you may have about dragons as they have been rearing them for about 15 years. 
This is a great experience to get up close and personal with a real live dragon, baby dragons are quite placid creatures and don't start breathing fire until they are 5 days old. The handler will be on hand with a large supply of fire extinguishers just in case the baby dragon begins breathing fire early!   
Standard Length of Performance:
Ryan performs 3 x 45 or 4 x 30 minutes walkabout sets over 4-5 hours.
Photos of Ryan The Dragon