Richard Gillet – Fisher Man Human Statue | UK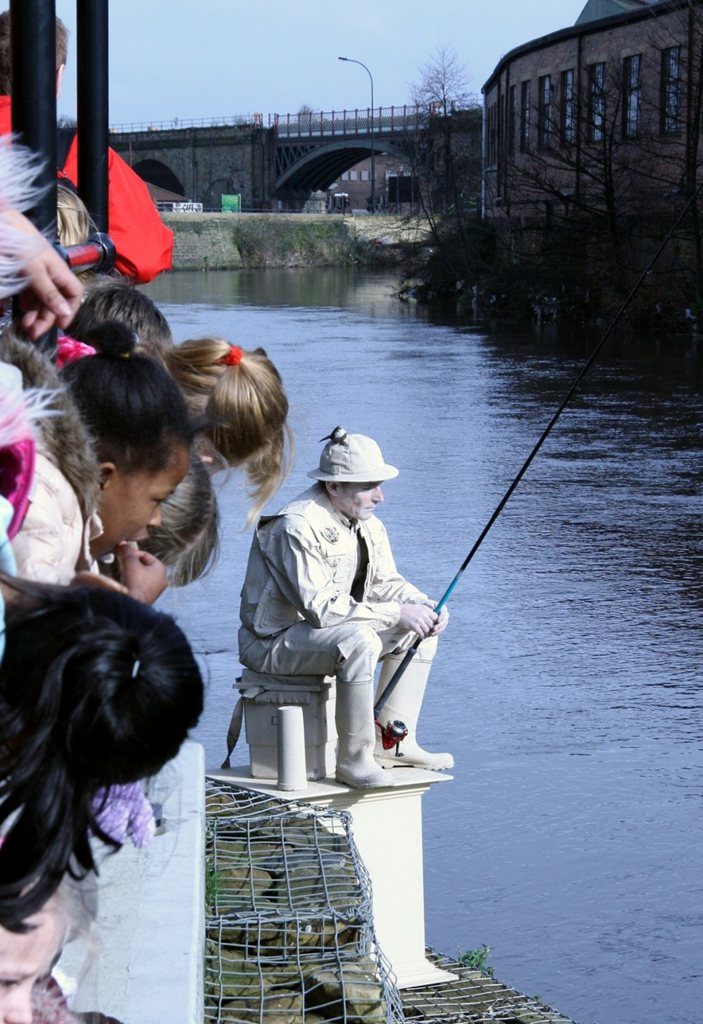 Richard Gillet
Whether performed as a walkabout character or as a human statue this bemused and disorientated silver alien provokes interest and intrigue.
The latest addition to the fold is J.R. Hardley author and fly-fishing expert. This 'stone' statue comes with his own plinth, fishing rod and 'stone' thermos flask. Remaining rock-still until his prey are close enough and then with a simple turn of his head and a smile he catches quite a few!
The stone statue amongst other characters is available for work in many different environments, from nightclubs to country parks, shopping centres to stately homes. There truly is nowhere that these amusing human statues won't fit in!
Photos of Richard Gillet