The Restoration – Stilt Walking Act | Yorkshire| Yorkshire & The Humber| UK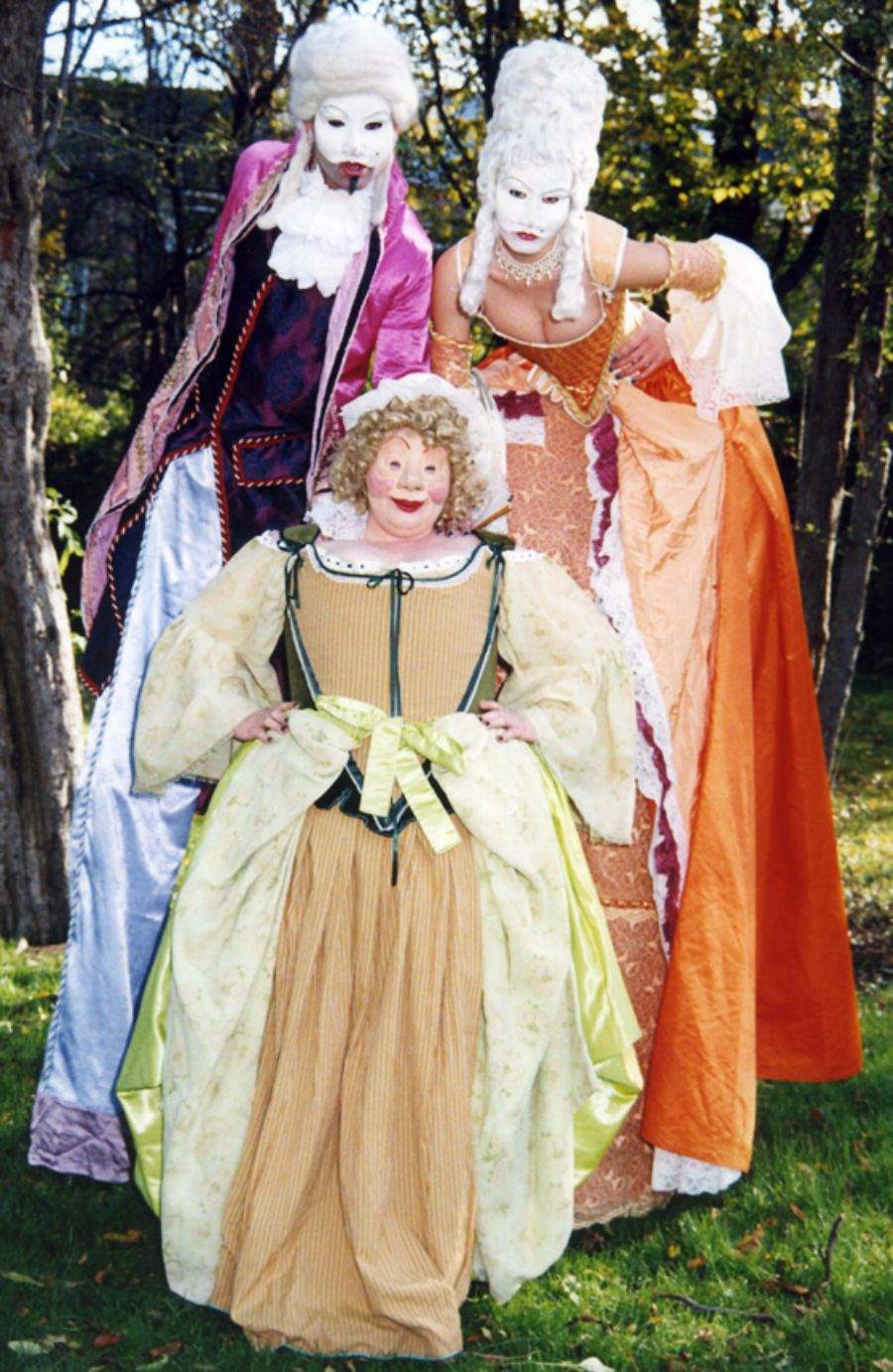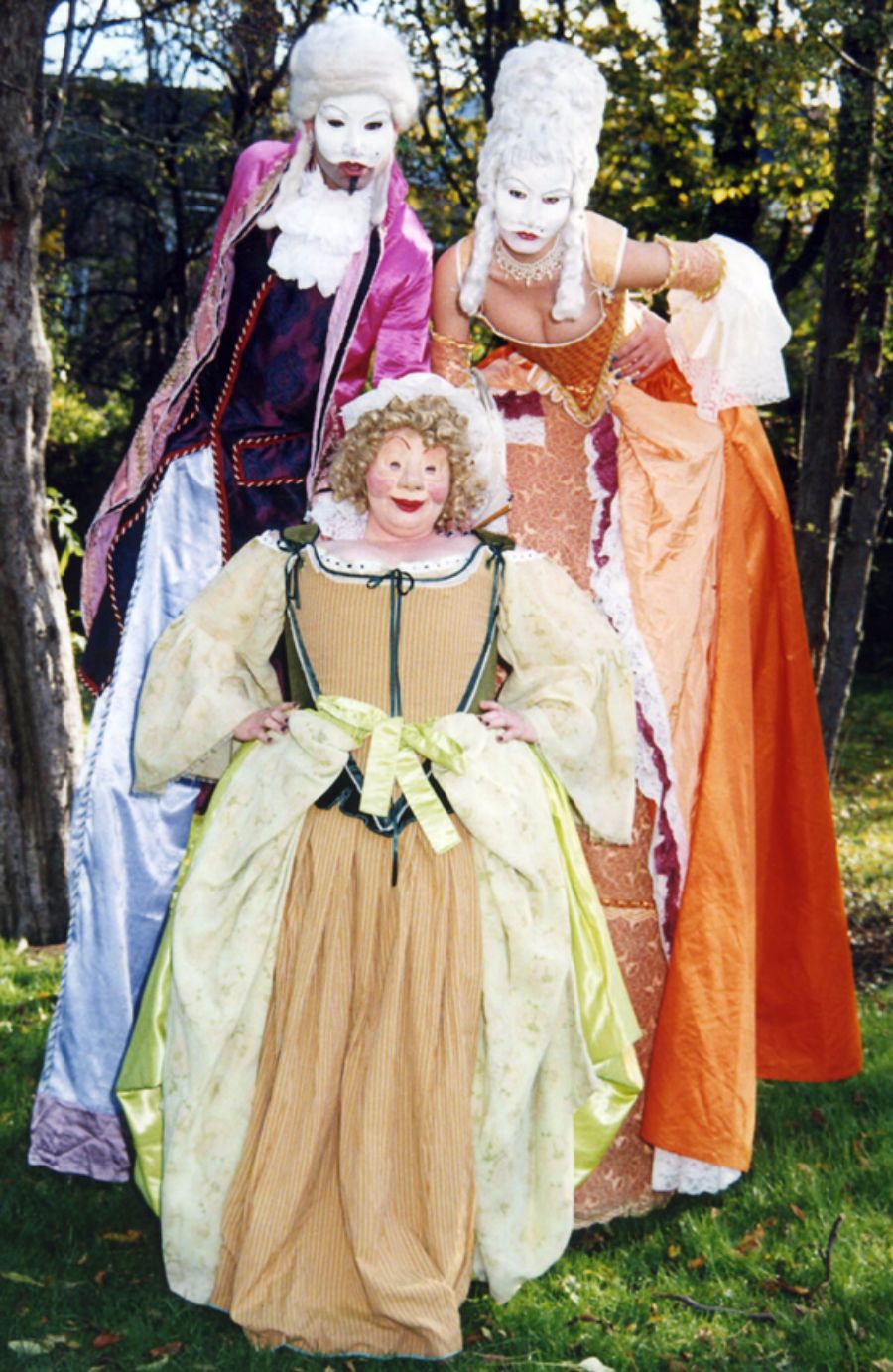 The Restoration – Stiltwalkers
Coquettish cuckoldry and delightful Ditties! Lord and Lady Befuggered-Lightfoot and Flossy their buxom maid will graceyour event. The costumes are beautiful and colourful 18th Centurystyle. A highly visual and comic act with 'opera-ish' singing, cleaning up the guests and tones of flirting.
This act is very visual with colourful costumes produced to an extremely high standard. This is a comedy based walkabout and perfect for "making an impact" at family days, festivals, parties, balls, corporate events etc. There is lots of high drama, heaving bosoms, falling in and out of love with members of the audience, recriminations and making-up, (bad) operatic style singing, Flossy cleaning the audience before they meet the Lord and Lady and tonnes of flirting. The Restoration consists of two stilt characters – the Lord and Lady and one ground based character – Flossy, their maid. They will require a suitable area to put on stilts. Unfortunately this act cannot be performed in wet weather.
Standard Length of Performance:
This act is available for 3 x 30 minute shows and walkabout.
Photos of The Restoration – Stiltwalkers
Book The Restoration – Stiltwalkers
Want to book a performer, or just find out more? Give us a call on +44 (0)208 8291140 or use our online contact form via the button below.