The Queen (Patricia) – Lookalike | UK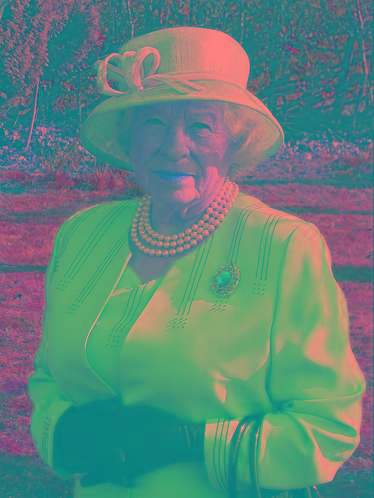 Patricia
Patricia began impersonating the Queen after strangers started commenting on her likeness to her. Since then, Patricia has worked at many corporate events and private parties over the past eleven years. She thoroughly enjoys all the events she is asked to do, and she makes a lot of effort to dress and act as impeccably as Queen Elizabeth II does. She is always happy to read out a prepared speech, although she does not profess to sound exactly like the Queen.
Patricia will consider any kind of engagement, at any distance. She recently appeared on a recent Basement Jaxx CD and appeared at many different functions such as Champagne evenings, theme park occasions, charity openings and private parties. Patricia is a very amenable, patient and cheerful 'Queen', happy to enhance and bring some royalty to any event.
Standard Length of Performance:
Patricia can perform walkabout and mix and mingle for a maximum of up to 3 hours.
Previous Clients Include:
BBC TV
ITV
Mexican TV
Welsh TV
RTE
Channel 5
Madness
Newham Council
Theo Paphitis
Earls Court Exhibition
Photos of Patricia