Punt – Comedy Street Performance | UK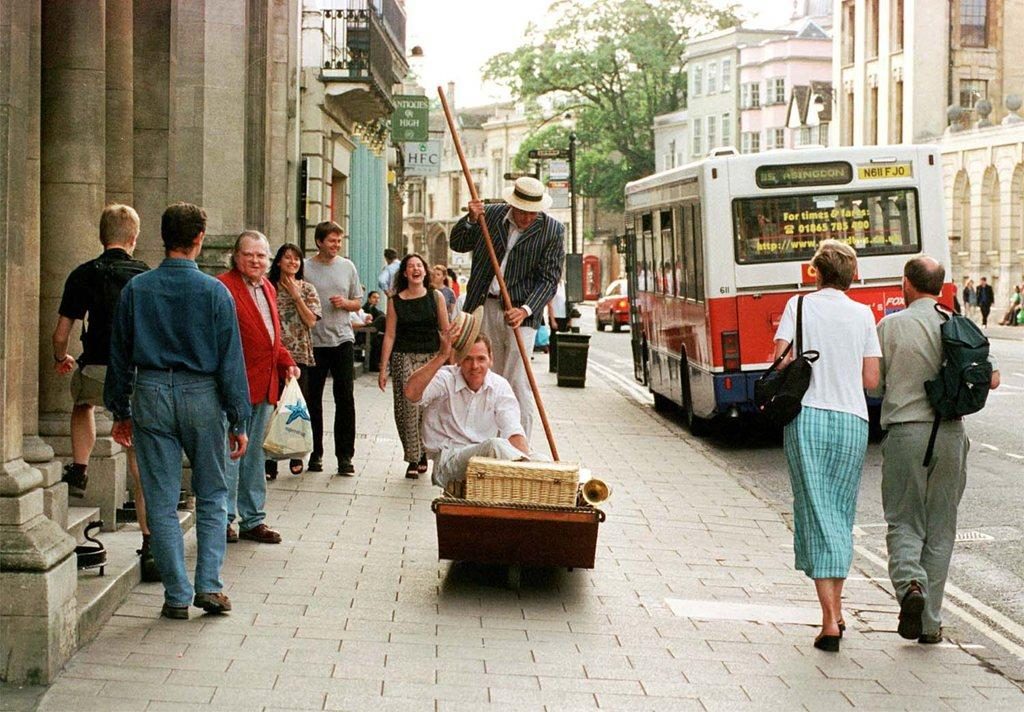 Punt
Two Oxbridge undergraduates descend from their ivory towers and are off for a relaxing punt. Blissfully unaware of reality and physics, the boat drifts down busy streets as they regale and serenade the public. Hilarious, interactive walkabout entertainment.
This promenade performance is based on an adapted electric vehicle, which can cover quite a large area if required, it works both as a surreal image glimpsed from a distance and as comic interaction. The punt requires a relatively flat surface.
This is a unique and quintessentially English walkabout that oozes charm and is playfully surreal. Perfect for summer events and festivals.
The punt also works as the "Ferry over the river Styx", perfect for Halloween or any ghoulish event. Dressed with cobwebs and creepy crawlies, with Death standing in the stern and his faithful servant at the helm the boat drifts along on its way to the Underworld.
Standard Length of Performance: 3 x 30/40 minute sets.
Testimonials:
"We very much like and appreciate the inventiveness and quality of your work"
– City of London Festival
"The reports I got back were rapturous, both from the staff and from conversations with the public"
– Royal National Theatre
"… (they)..were extremely well received by Canary Wharf shoppers, workers and visitors. They couldn't fail to raise a smile from even the most depressed"
– Canary Wharf ltd
"As always your work goes down really well with the audiences and it's great to see everyone enjoying themselves so much."
– Streets ahead Festival
Photos of Punt