Posh Toffs – Stilt Walking Characters | London| UK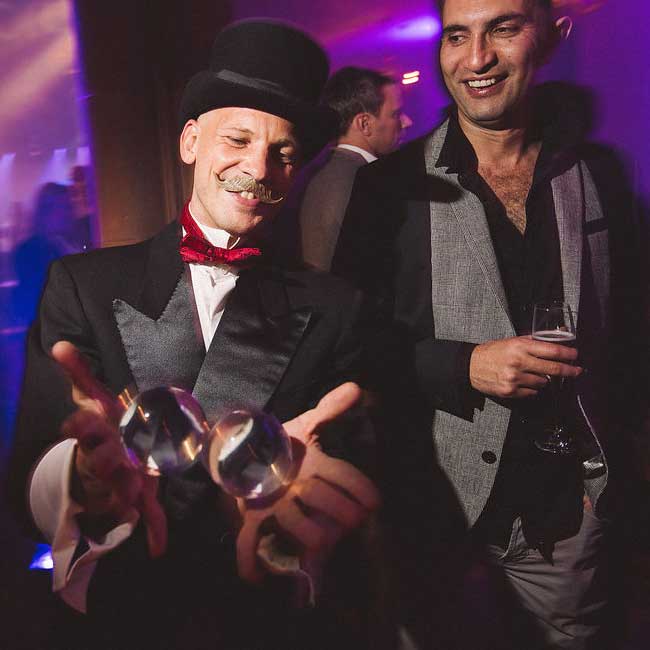 Posh Toffs
Upper class eccentrics towering above mere mortals.
The Posh Toffs are two elegantly tall toff twits, dressed to the nines, their proud moustaches preened to perfection, teeth well shined and hats on heads. These classic upper class charmers welcome one and all with the best of British bravado whilst proudly upholding the fine traditions of blighty such as queuing, strolling, keeping man-servants in order, duelling for a lady's affection and talking total toffee. These highly polished stilt walkers will please any crowd with their upper class wit and charm!
Ever happy to oblige these characters are available in "upper" or "lower" class (stilts or ground to the rest of us). They are also available for balloon modelling and crystal ball contact juggling.
Standard Length of Performance: 3 x 45 minutes sets.
Testimonials:
"Thank you for organising the guys for our party. The Posh Toffs were a great success, and cheerfully greeted everyone brave enough to come out in the rain."
– Private Client
Photos of Posh Toffs
Book Posh Toffs
Want to book a performer, or just find out more? Give us a call on +44 (0)208 8291140 or use our online contact form via the button below.