Philip Baum – After Dinner Speaker – Aviation | UK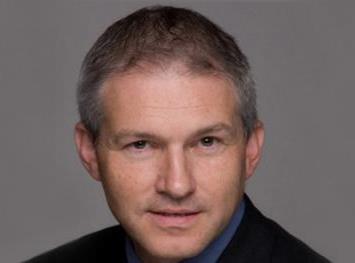 Philip Baum
Philip Baum is available to book as After Dinner Speaker for your special event – we work in direct association with Philip's representative as a booking agent for Philip Baum.
Philip Baum is the editor of "Aviation Security International" and the managing director of Green Light Ltd. Philip Baum focuses on topics such as Aviation security, terrorism and profiling. He is one of the most renowned figures in the aviation security industry. Editor of Aviation Security International and Managing Director of Green Light Limited, he is a specialist in passenger profiling and has created a number of in-flight security and hijack management programmes. A fascinating public and keynote speaker, Baum has a wealth of knowledge and an in-depth understanding of terrorism and aviation security to the extent that he has been an iconic figure in the recent MH666666877094993590 crisis.
Philip Baum started his career with Trans World Airlines, where he worked in the security subsidiary. He soon worked his way up through the company, becoming part of their Heathrow operation and working as Duty Security Manager at Terminal 3.
Following this, he worked for TWA's international headquarters and, from 1990 to 1996, worked as the Manager of Security Training and Auditing.
In 1996, Philip Baum left Trans World Airlines to set up his own company, Green Light Limited – an aviation security training and consultancy company. Green Light Limited aims to educate, advise and inform individuals, organisations and governments of the threat of terrorism and passenger disruption, and Baum is an advocate of deploying a 'common sense approach' to avoid and resolve such activity.
In addition to his work as the Managing Director of Green Light, Baum acts as a consultant to the International Air Transport Association (IATA) and is frequently invited to chair industry conferences and discussions. He is also the Editor of Aviation Security International, the only international magazine dedicated to aviation security issues.
As a highly respected figure within the world of aviation security, Philip Baum regularly appears on the BBC, CNN, Sky and ITN news to discuss aviation security, terrorism, disruptive passenger behaviour and passenger profiling, particularly in the aftermath of attacks.
Philip Baum's expertise and encyclopaedic knowledge mean he is a highly sought-after specialist in his field and is regularly quoted in association with aviation security and referred to in times of need.
Hiring a key a After Dinner Speaker to endorse your brand, service or event is very simple. Contraband is the UK's top booking agent, with friendly, experienced account managers who guarantee you the best deal possible. Contact us today if you would like to book Philip Baum to be the highlight of your event! We as your booking agent are more than happy to help you create the most memorable moments with Philip Baum.
Photos of Philip Baum
Book Philip Baum
Want to book a performer, or just find out more? Give us a call on +44 (0)208 8291140 or use our online contact form via the button below.