Belly Dancer: Pegah – Int.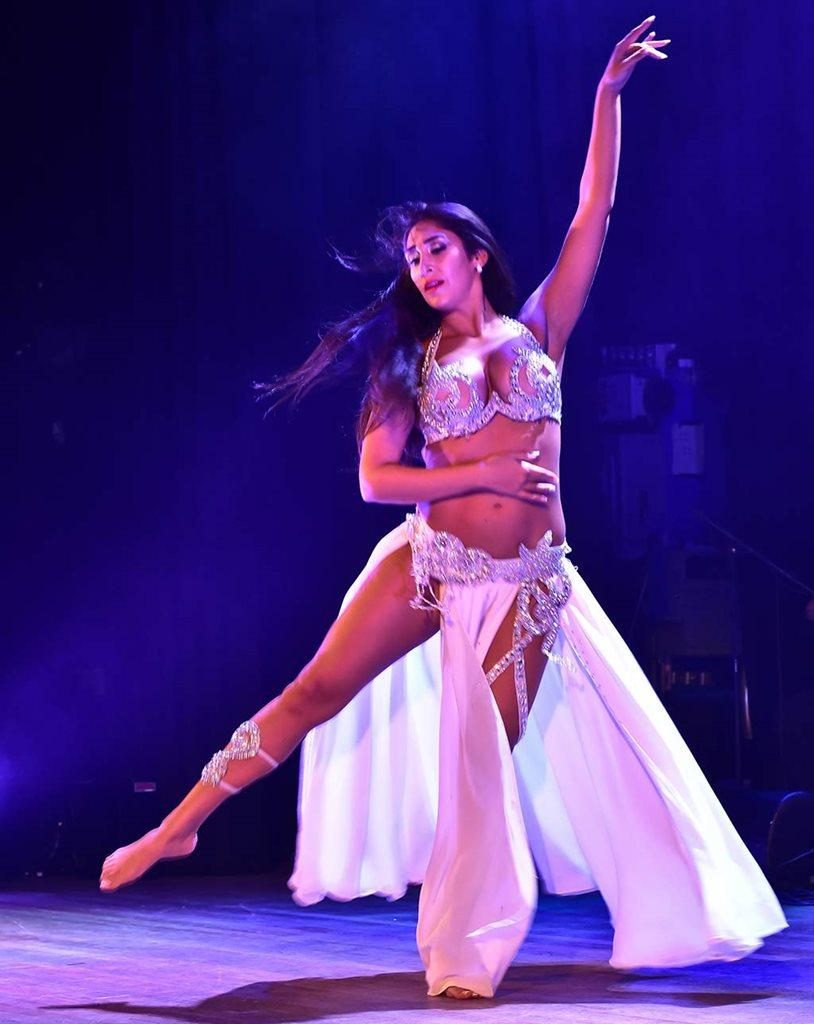 Pegah is an extremely talented and striking dancer. Her energetic and passionate performances have captivated audiences around the world. Frequently performing at high profile events and working with London's elite clientele, Pegah brings an authentic Oriental touch to any occasion. She has become a highly established and reputable dancer, with over 8 years of experience in live shows, private parties, weddings & stage.
She has earned a reputation as a highly professional and exciting performer. From her glamorous and vibrant array of costumes, to her great attitude. Her knowledge, technique and consistent training in dance gives her the ability to create choreography or to simply improvise and present visual, unique and diverse performances including Sword balancing, Shamadan, Veil, Fan veils, LED Wings & Stick (Cane)
Pegah is a natural entertainer who creates an incredible atmosphere in audience participation, with her cheeky personality and contagious smile.
Performing internationally in Egypt, Morocco, Monaco, Geneva, Italy, & Marbella for luxurious private events, Royalty and celebrities including Akon and Nancy Ajram, as well as featured television appearances on BBC World and ITV.
She appears at a variety of clubs, 5*hotels, casinos and restaurants and is currently based in London and is the resident belly dancer of the most renowned Middle Eastern restaurants and casinos in central London & Mayfair.
She has been trained in Cairo and worldwide with some of the best Egyptian and US dance masters as well as contemporary training as part of The Richard Alston Dance company at The Place Theatre London. Her dance repertoire also includes Traditional Cabaret, Classical & Modern Egyptian, Regional and Folkloric dances from the Middle East. Iraqi and Khaleeji.
Elegant and charming, she adds class and beauty to any event.
Standard Length Of Performance:
10-30 minute sets depending on individual client requirements and type of event
Testimonials:
"A stunning presence & well thought choreography. Pegah adds elegance & class anywhere she performs"
– Maroush Group
"Pegah has contributed to the success of the "Arabic Nights" at the Palm Beach Casino.  Pegah is very professional, extremely popular with our guests and above all an excellent dancer".
– Palm Beach Casino
Previous Clients Include:
Akon
Claridges
Jumeirah carlton tower
Marriot cairo
Playboy casino
Colony casino
Palm beach casino
Cirque le soir club
Fashion TV
Maroush
Photos of Pegah