The Overtones | Famous Singers | UK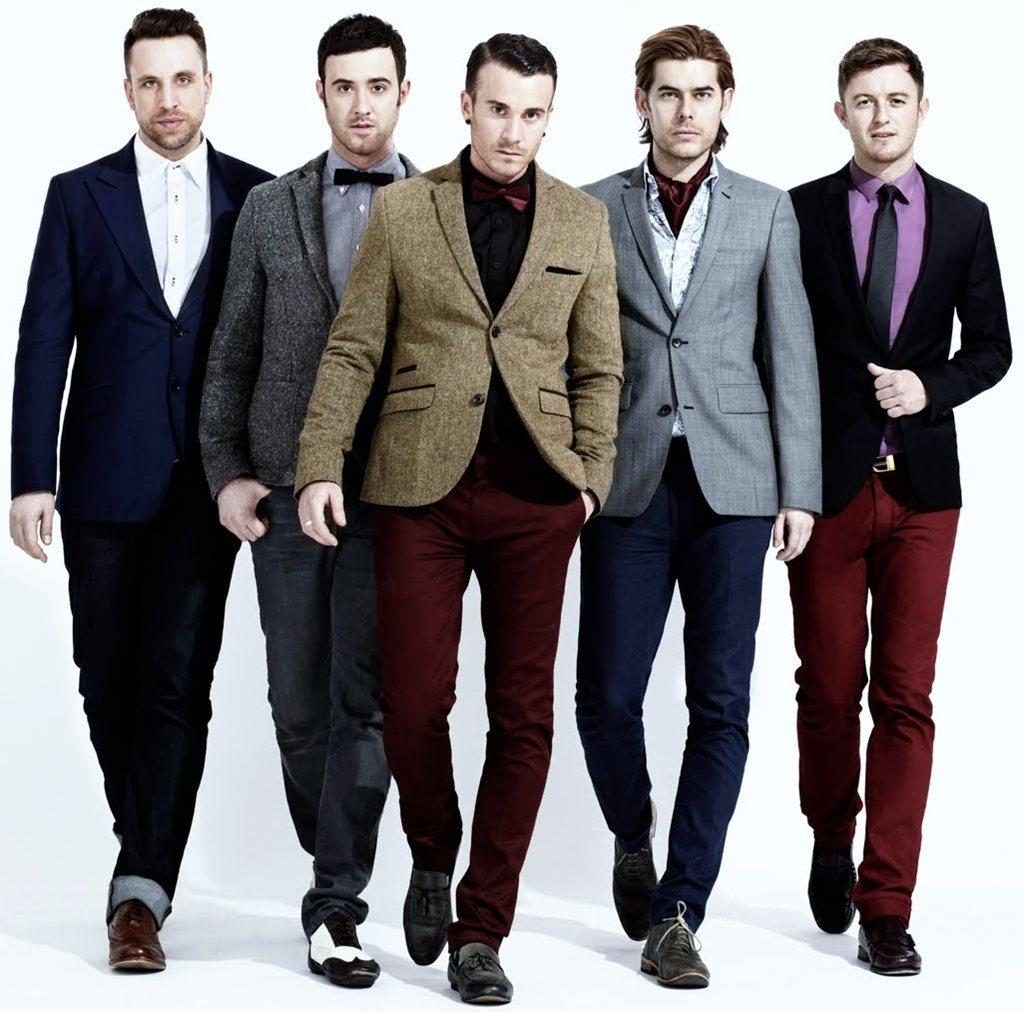 The Overtones
The Overtones are available to book for a variety of events – we work in direct association with their representative as a booking agent for The Overtones .
The Overtones are a five piece vocal harmony group that formed in London in 2010, after they were spotted by a scout from a talent agency while singing as they decorated a shop. This group have rocketed to fame and are available to hire for corporate events and private parties all over the world. Their 50s and 60s style of music also makes them a great choice for themed events.
After years of grinding out a living while chasing their dreams of becoming successful singers, The Overtones' perseverance was richly rewarded when they landed a recording deal with Warner Music Entertainment in the summer of 2010. Released that same year, their debut album 'Good Ol' Fashioned Love' was forecast to sell a respectable but hardly ground-breaking 20,000 copies. Almost two years later, the album has now exceeded 500,000 sales after peaking at number 4 on the album chart. 2012 has already seen them play to over 250,000 people at the Queen's Diamond Jubilee celebration and to another large audience at an Olympics show in Hyde Park. Now, with the release of their second album 'Higher' approaching, is the perfect moment to be an Overtone.
Regardless of whatever great adventure is next on the agenda for The Overtones – completed by founding members Mike Crawshaw, Darren Everest, Mark Franks and Timmy Matley – their collective excitement is focused heavily on the release of 'Higher'. Featuring a selection of their own self-written material, the album finds the boys pushing the boundaries of their music with a collection that blends a variety of contemporary pop influences into the uplifting, soulful sounds of the defining male vocal groups of the 50s and 60s. It captures the essence of everything people loved about The Overtones the first time around, but it also finds the group brimming with confidence as they explore new territory.
The album also includes fresh interpretations of established classics, such as Fairground Attraction's 1988 chart-topper 'Perfect' and Chapman's lead vocal on a soulful rendition of 'Unforgettable', both of which highlight The Overtones' strength as a modern vocal group built on the tradition of powerful performances and finely crafted harmonisation.
After four consecutive Top 10 albums and over 800,000 sales, the Christmas album is The Overtones' first on their own Gambling Man Records label. The boys have compiled a stocking rammed with Christmas crackers in the shape of good ol' classics such as 'White Christmas', 'Santa Claus Is Coming To Town' and 'Let It Snow'. The album – produced by their regular collaborators Graham Archer and Julian Hinton – also adds to the seasonal traditions with two brand new Christmas songs in the shape of 'Good Ol' Fashioned Christmas' and 'This Christmas Time'.
"I can't wait to get in the festive spirit with everyone and have a great party!" says Darren Everest. "Doing a Christmas album is something we've always wanted to do and also something that the fans have asked for, for a while. We're very proud of it and hope everyone enjoys a Good Ol' Fashioned Christmas with us."
The Overtones celebrate the most wonderful time of the year with their new album, 'Good Ol' Fashioned Christmas'.
It's a collection of family favourites that will be released on November 27 2015
The Overtones are now available for bookings where they will perform some of the classic songs listed below – perfect for Christmas events / parties.
1. White Christmas
2. Winter Wonderland
3. Sleigh Ride
4. It's The Most Wonderful Time Of The Year
5. Chestnuts Roasting On An Open Fire
6. Santa Claus Is Coming To Town
7. Have Yourself A Merry Little Xmas
8. Good Ol' Fashioned Christmas
9. Driving Home For Christmas
10. Let It Snow
11. This Christmas Time
Contact us  today if you would like to book The Overtones to be the highlight of your event! The most memorable moments are waiting and they could be yours today!
Photos of The Overtones
Book The Overtones
Want to book a performer, or just find out more? Give us a call on +44 (0)208 8291140 or use our online contact form via the button below.