Oliver Gerrish | Event Host | UK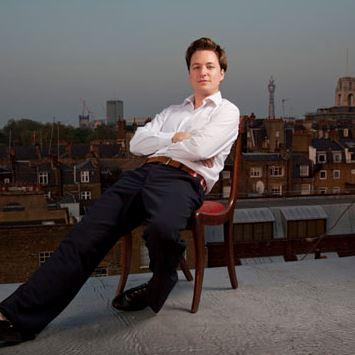 Oliver Gerrish
Oliver Gerrish is an architectural historian and very talented event host and speaker. Oliver Garrish is available to book for a variety of corporate events.
Hiring a host to endorse your brand, service or event is very simple.  Contraband is the UK's top booking agent, with friendly, experienced account managers who guarantee you the best deal possible. We work in direct association with their representative.
Oliver is an Architectural Historian.His love of architecture started at a young age and, as the founder of the Young Georgian Society, he is bringing the period to life for a new generation.
Oli went as a choral scholar to Lichfield Cathedral and while there started to write his first proper architectural piece on a little known, yet historic, Peak District manor house called Casterne Hall.
Oli then won a place to study at the Guildhall School of Music and Drama as a countertenor and it was as a student that he got in touch with The Georgian Group, an encounter which led to his foundation of The Young Georgians.
Oli has recently started Historic British Tours, fantastic tours to unknown and some well-known buildings throughout the British Isles, incorporating fine music and historic performance. In honour of the Young Georgian anniversary, Oli will be hosting tours to Bryon's ancestral home and the famous Iford Manor, home to Grade 1 listed Italinate gardens.
Oli helped to establish, and is a spokesperson, for the Georgian Property estate agency www.georgianproperty.com which was recently voted 5th best independent estate agency in the country.
Oli published his first article in Country Life in 2005, becoming the youngest ever writer for the magazine, and has written for House and Garden and The Georgian as well as being featured in the Sunday Times.
He has made a number of appearances on television on shows including The Titchmarsh Show and BBC's Secret History of Our Streets. He also worked with Sarah Beeney on her Rise Hall Restoration Nightmare programme when he took she and her husband around Sutton Scarsdale Hall in Derbyshire.
Contact us  today if you would like Oliver Gerrish to be the highlight of your event! The most memorable moments are waiting and they could be yours today!
Photos of Oliver Gerrish
Book Oliver Gerrish
Want to book a performer, or just find out more? Give us a call on +44 (0)208 8291140 or use our online contact form via the button below.