Contemporary Dancers: Off the Ground – Int.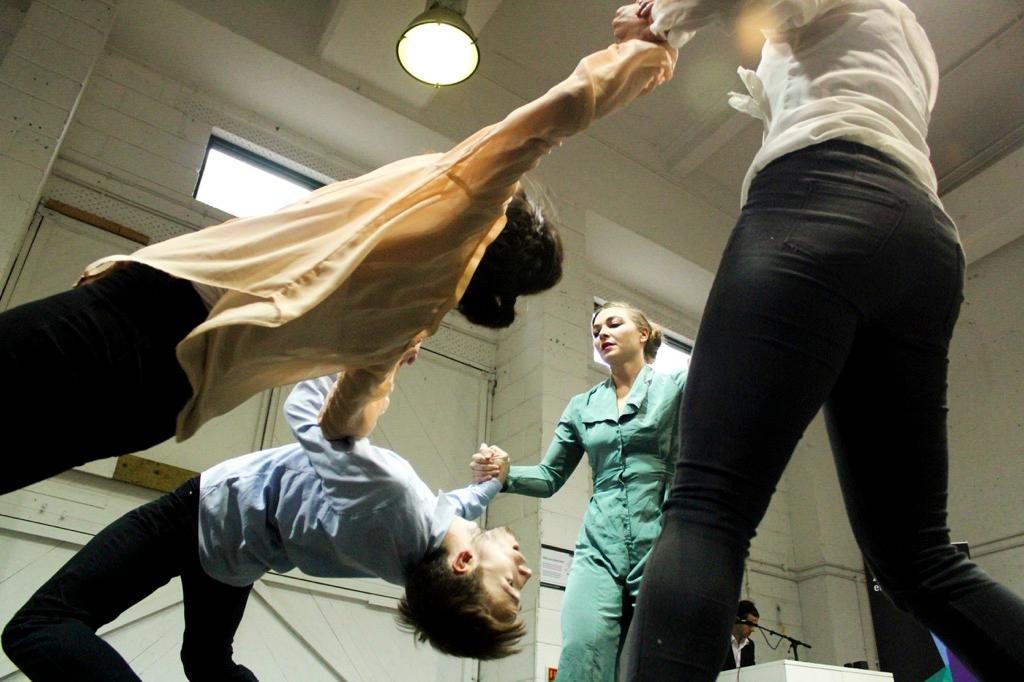 Off the Ground Dance create exciting, acrobatic and innovative performances tailored specifically for your event! From a sophisticated corporate event, to a fun, colourful children's birthday party to a quirky inner city flash mob, Off the Ground Dance offer experiences that you can immerse yourself in.
Their fresh and original style will dazzle any guest with magical moments of flight and athletic energy. Catch glimpses of a dancer suspended into the air. Enjoy the spectacle.
Testimonials:
"Off the Ground Dance are a charming outfit who perform inventive and surprising dance that hypnotizes all who watch them"
– Xav Clarke, musician
"Fluid, spontaneous and original…"
– Xav Clarke, musician
"The four dancers performed an impressive and breathtaking choreography…A truly vibrant show"
– Hangart Fest – Postcena review, Italy
"It was a gem of an evening. Feet off the Ground Dance were inventive, dynamic and playful and a joy to watch"
– Audience member at London Theatre Workshop, Chelsea, London.
"The dancers were skillful and showed that femininity can be synonymous with strength."
– Festival-goer at Galtres Festival, York.
Previous Clients Include:
A night of New Beginnings – Part II, (pop-up interval performance) – Greenwich Dance Agency
Hackney Children's Theatre, (Variety Show) – London, UK
Hangarfest, (Arts festival, 500 seat theatre) – Pesaro, Italy
Zealous X Arts Event, (Site-specific warehouse performance) – Southbank, London, UK
Galtres Parklands Festival, (roaming and pop-up performances) York, UK
Off-Grid Festival, (Flash mob) – Whiltshire, UK
Nottinghill Arts Club – Dancers for Frealane, USA-based rock band) London, UK
New Writers Festival, (collaboration with live guitarist in a club space) Bussey Building, London,UK
Play Circus Festival, (travelling and stage performances) – Wales, UK
Bermondsey Street Festival, (set street performance) London, UK
Photos of Off The Ground