New London Children's Choir | UK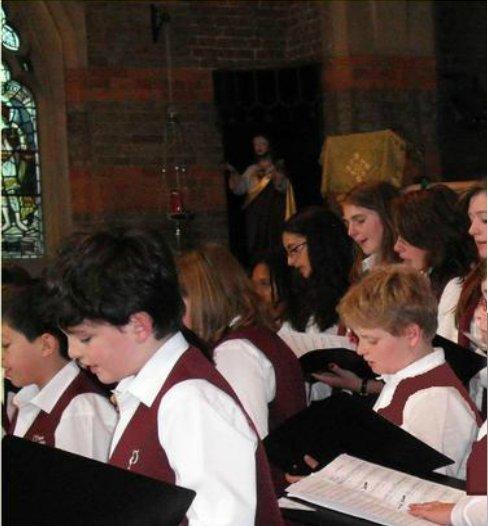 New London Children's Choir
The New London Children's Choir is one of the busiest and most successful London based children's choir. With an impressive track record in TV and film recordings and concerts, this experienced choir can offer you that added musical dimension and a fully professional approach.
The New London Children's Choir was launched by its Musical Director Ronald Corp in 1991 with the aim to introduce children to all types of music through singing, performing and recording.
Perfect if you are planning events, Christmas parties or even a production that might be enhanced by the voices of a professional children's choir. The choir are often asked for Christmas carolling for corporate events, receptions, concerts and recordings.
The choir perform in uniform of burgundy waistcoats, white shirts, black trousers & black shoes.
Timings can be for a few hours with allocated breaks. Please note that due to the age of the performers, they are not able to perform beyond certain hours.
The choir only operates in London. Access to a green room is also required.
Testimonials:
"… The ever-excellent New London Children's Choir …"
– The Independent
"… The New London Children's Choir passed the severe tests…set them with astonishing confidence and accuracy."
– The Times
Previous Clients Include:
BBC
Air Edel
Lou Reed Tour
Aldeburgh Festival
Southwark Cathredral
St Pancras Station
Royal Philharmonic Orchestra
London Symphony Orchestra
Prelude Entertainment
Barbican
Diner Des Tsars
Deutsche Bank
St John Smith Square
St Pauls Cathedral
Raymond Gubbay Ltd
Renaissance Chancery Court
Production Team/EMI
Quantum Leap Events
Mother/Coca Cola
Tube Lines
Lend Lease
Chandos
Photos of New London Children's Choir