Natasha Kaplinsky | Conference Facilitator & Event Host | UK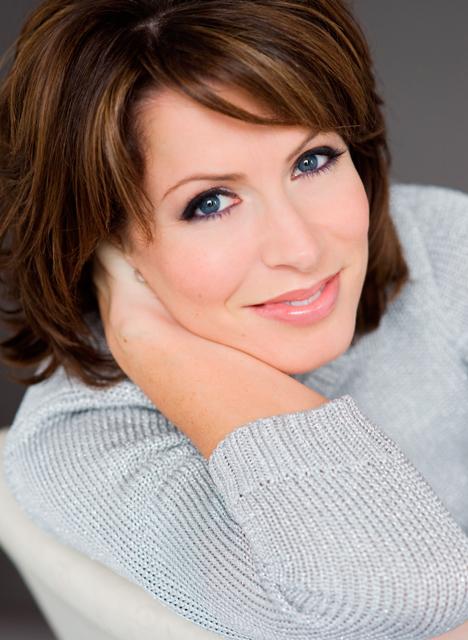 Natasha Kaplinsky
Natasha Kaplinsky is an English newsreader and television presenter primarily for Sky News, BBC News, Channel 5 and ITV news. Natasha Kaplinsky is available to book for a variety of corporate events.
Hiring a host to endorse your brand, service or event is very simple.  Contraband is the UK's top booking agent, with friendly, experienced account managers who guarantee you the best deal possible. We work in direct association with their representative.
Overview
Natasha Kaplinsky is known as one of television's best-loved broadcasters. She is currently one of the anchors for the ITN network and for the previous three years was the 'face of Five', anchoring the channel's main evening news programme. Natasha's extensive corporate portfolio ranges from large scale awards hosting, to conference facilitating, to in-house DVDs.
About Natasha Kaplinsky
Natasha Kaplinsky is known as one of television's best-loved broadcasters. She is available to hire as an awards host, live compere or conference chair & facilitator, and her intelligent and professional yet personal approach makes her an engaging host for a wide range of events.
Natasha is currently one of the anchors for the ITN network and for the previous three years was the 'face of Five', anchoring the channel's main evening news programme.
Alongside her news-casting Natasha is widely known for her triumphant appearance on the BBC's prime time Saturday night show Strictly Come Dancing, becoming the shows first ever Champion! Natasha went on to perform in the Christmas special a year later and co-presented the second series with Bruce Forsyth.  Natasha also hosted a one-off special, Strictly African Dancing, in the summer or 2005 as part of the BBC's 'Africa Lives' season.
Before her role at Five News, Natasha spent five years working at the BBC. Her time there began by co-presenting Breakfast with Dermot Murnaghan.  This daily three-hour live show, combining news, current affairs and softer items was where she developed a reputation for incisive interviewing combined with a gentle touch where necessary.  Her success on the show led to Natasha's move to co-present the Six O'clock News, where she stayed for two years.
Natasha has also enjoyed the chance to host a variety of entertainment programmes. Most recently she fronted a new 6-part entertainment series, Born to Shine, which aired live on Sunday nights on ITV1. The series supported Save the Children's No Child Born to Die campaign, of which Natasha has been an Ambassador since 2010. Whilst at the BBC she hosted New Year Live, and joined Terry Wogan to co-present Making Your Mind Up, both for BBC1. In 2006 Natasha presented one of the Proms season for the BBC. She has also fronted the BBC's BAFTA red carpet coverage, The VE Day Celebrations with Eamonn Holmes, live from Trafalgar Square in 2005, and appeared on numerous current affairs and chat shows.
In September 2007, Natasha was the subject of one episode of the popular BBC1 television series, Who Do You Think You Are? Natasha lives in London with her husband and their son, Arlo, born in September 2008, and daughter, Angelica, who was born in April 2010. She combines her family life with a busy schedule of broadcast and corporate work, and guest appearances.
Natasha has previously hosted the AA Hospitality Awards, The Construction Manager Awards, The National Training Awards, and the Raymond Gubbay Christmas Gala Concert, to name a few; she has also facilitated The Marshall Group Centenary 'Celebrating Success' event, and moderated the Innovate Conference for the Government's Technology Strategy Board.
Testimonials
"Many thanks once again for another exemplary and professional show from Natasha…Not only was the client very happy again, several of the sponsors and winners were also extremely complimentary and I am certain that Natasha's work on stage greatly added to their enjoyment of the evening. Just as importantly, from our perspective, she was a pleasure to work with as always – this was an especially complicated show this year on a very tight schedule and it is a great joy to have a presenter as efficient, professional and calm as Natasha."
– The Annual World Superyacht Awards 2013 (Philip Talbot Productions)
"Natasha was an absolute joy to work with; she went over and above our expectations taking the time to learn about the client and the key messages delivered by the conference. Not only did she utilise her excellent journalistic skills during Q and A sessions but also added a touch of humour into her role as host ensuring she was well received by all. She was extremely popular with both the presenters and delegates and we would very much welcome the opportunity to work with her again."
– Heineken Sales & Marketing Conference 2011
"Natasha was superb as the host for our Friday event and added a huge layer of professionalism to the evening. She came across as someone who was genuinely impressed and excited with what she was presenting, which made everyone feel very special indeed. At least half of the audience fell in love with Natasha while she was with us!"
– Marshall Group Dinner Prince's Trust Gala
"…your personal and informal style struck a chord with our delegates. Your charming personality, impeccable preparation and presentation skills did the rest. It was an honour to work with a true professional."
– TNT Annual Senior Management Meeting
"She was a huge success again and won the hearts and minds of all fortunate enough to meet her. She is such a professional, works with all we throw at her and has time for absolutely everyone."
– National Training Awards
"Many thanks for being such a pleasure to work with and being so accommodating despite the overrun! I hope you'll pencil us into your diary for next year."
– CDA (Cultural Industries Development Agency Ltd) CRBNET Conference 2011
"Please can you pass on my thanks to Natasha? She did a fantastic job and, as always, was a pleasure to work with; a true professional."
– The Annual World Superyacht Awards 2011 (Philip Talbot Productions)
"…please pass my thanks onto Natasha. She was such a breath of fresh air – such a professional, a fantastic host and an absolute a joy to work with. I will definitely be recommending her to all the other publishers we work with in the hope of getting more work for her soon, as well as more work with Reed Business who were the publishers of last week's event."
– The 2011 Taxation Awards (DF Entertainment)
"Just a short line to thank Natasha for an excellent job at the World Superyacht Awards. As ever she did an excellent job as presenter, including dealing calmly and unflappably with a key sponsor wandering widely off script. She was also a pleasure to work with and calmness personified…The client were very happy once more and we hope to work with her and you again soon."
– The Annual World Superyacht Awards 2012 (Philip Talbot Productions)
Contact us  today if you would like Natasha Kaplinksy to be the highlight of your event! The most memorable moments are waiting and they could be yours today!  
Photos of Natasha Kaplinsky
Book Natasha Kaplinsky
Want to book a performer, or just find out more? Give us a call on +44 (0)208 8291140 or use our online contact form via the button below.