Natalie – Face Painter | UK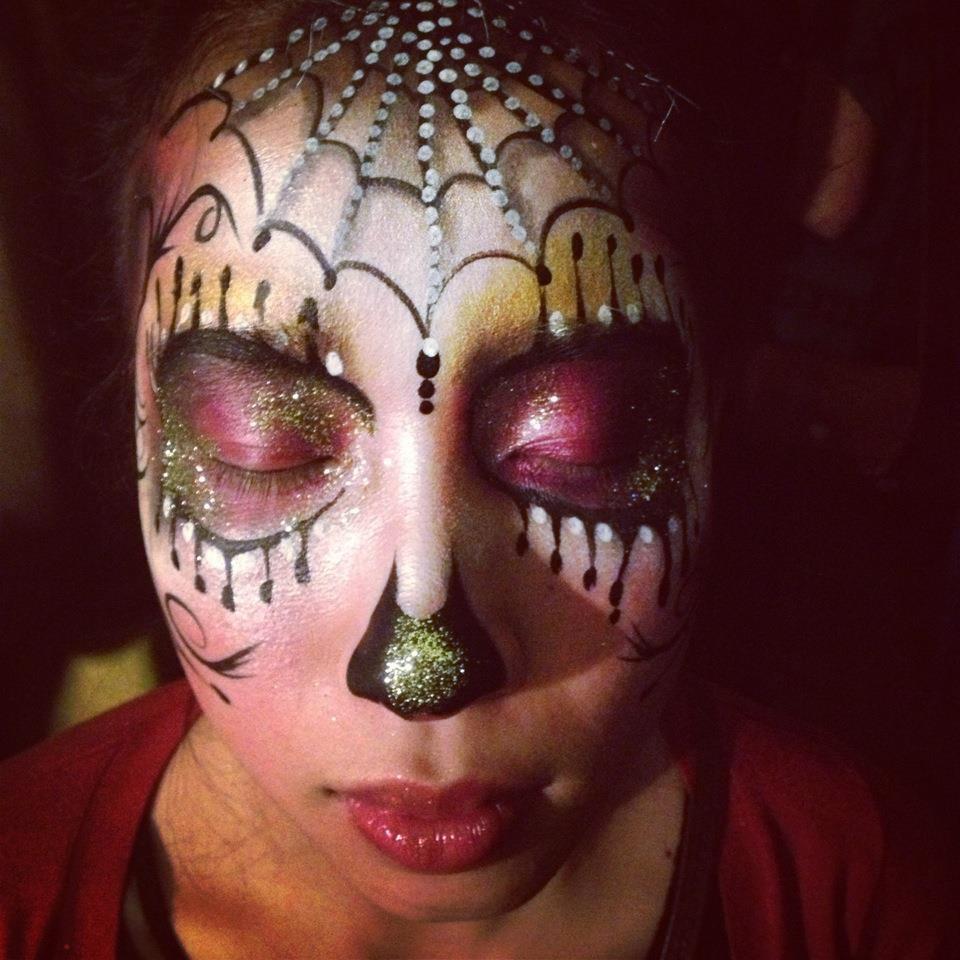 Natalie
Natalie is an expert in face painting, body painting and make up. With 12 years experience and major clients including Cadburys, Sainsburys and London Fashion Week Natalie will bring her incredible skills to your event and will be sure to impress guests of any age!
With work catered to many different occasions, briefs and themes, Natalie's style is ever evolving. She loves to experiment with flouoro- blending, tattoo style, mark making and anything form oriental through to nu rave influences. She takes huge pride in her work and is always looking for new outlets to expand her portfolio and business.
Natalie has worked on a wide range of projects from music videos, fashion promotions, brand promotions, theatres, and night club events, editorial and cross collaborative personal projects. Her painting is a continuous experiment. She uses the face and body as a canvas and uses a variety of paints, glitters, stencils and powders in her work.
Natalie is a registered member of the Face Painters association and has public liability insurance.
Standard Length of Activity:
Full face takes 10-20 minutes to paint, eye design – approximately 10 minutes and tattoo / stencil / transfer can be finished for approximately 5 minutes.
Testimonials:
"The event went really well. Thank you. The staff you provided were all fantastic! I was able to meet the face painters and they were absolutely perfect for this event. All the guys were so professional, brilliant with the children and provided great entertainment."
– Tro Group
"They were fantastic! I think it's enough to say that your two face painters managed to grab more attention then having an Olympic Gold Medalist with the 2012 Torch in the branch. The guys were really friendly and worked extremely hard to satisfy a really long queue."
– Lloyds Banking Group
"She was wonderful, her level of face painting, her manner, everything."
– Private Client
"Natalie was extremely professional, despite the strict time constraints, her work was never compromised and she went above and beyond what was required. Natalie played a massive part in the making of the delivered product, her contribution ensured that the music video was visually spectacular!"
– Junction 9 Records
"They were great and really popular. Thanks so much."
– Warner Music (via Contraband)
"Natalie was fantastic and so lovely…..Thank you so much!"
– Private Client (via Contraband)
"…both girls were fab again! Everyone loved them! Thank you for all your help."
– ExEvents Ltd (via Contraband)
Previous Clients Include:
Fifa Sports
Music Box
Deutsche Bank
Cadburys
Matalan
Comet
London Fashion Week
Morissons
Sainsburys
Universal Films
Argos
Waterstones
Mac Cosmetics
Sony
Gap
London College of Fashion
Theatre De La Mode
Duckie Nightclub
Sky
Hostem Magazine
Cent Magazine
Wembley Stadium
Tro Group
Photos of Natalie