Ms Dynamite – Famous DJ | UK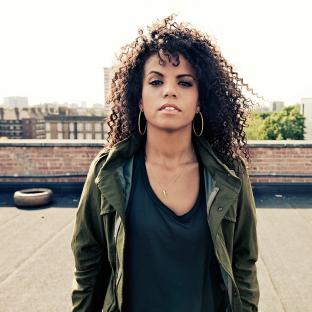 Ms Dynamite
Hiring a celebrity to endorse your brand, service or event is very simple.  Contraband is the UK's top booking agent, with friendly, experienced account managers who guarantee you the best deal possible.
Ms Dynamite is available to book for a variety of corporate events. We work in direct association with her representative as her preferred booking agent.
Ms Dynamite's need for her time at home kept her away from the spotlight and from music. The singer/songwriter/MC/rapper/producer, one-time schoolgirl garage scene sensation, winner of the 2002 Mercury Prize, wanted to try on a different hat: that of a mum. If you are looking for unforgettable corporate entertainment for your corporate event or private party, we are a booking agent for Ms Dynamite, and can arrange for her to perform for your guests.
She admits that during her time at home she didn't listen to music "literally for years". So the 30-year-old can't get herself to swear that she missed making tunes in the years since the release of 2005's Judgement Days, the follow-up to her groundbreaking debut A Little Deeper.
As her son is now almost eight, she's ready to return. She might not have missed music. But it is evident by the songs she's been crafting for her long-awaited third album, that music certainly has missed her.
After a Mercury award winning first album followed by a dismal second album, in 2009, one of the most distinctive female voices in British music – the most successful female rapper the UK has ever produced – began to re-emerge from her self-imposed exile. Ms Dynamite started by appearing on Zinc's Wile Out and Nextmen and Andy Cato's Lions Den. She also collaborated with cutting-edge producers like Magnetic Man, Redlight, Major Lazer, Shy FX and Labrinth. She acknowledges that these collaborations were fundamental to her regaining her confidence. They also helped re-engage this hungriest of artists with the most exciting new sounds emerging from the UK underground. Last year she guested on Katy B's huge club tune Lights On.
Ms Dynamite views Labrinth – who subsequently had crossover success with Tinie Tempah – as "a genius, and a breath of fresh air". He's in the producer's seat for her new single, Never [NEVA?] Soft, which was unveiled exclusively (and quietly) on BBC Radio's 1Extra in early May.
The flood gates are up now it seems – Ms Dynamite has been writing (and writing… and writing…) for the past couple of years and she thinks that she's about two-thirds of the way through the recording of her third album, which has been happening at her own pace and entirely under her own direction. She is also planning to release the record under the aegis of her own company, Dynamic Ventures, this summer. Already three tracks are causing a huge buzz.
Her infectious electronic-cum-acoustic ballad, Miss, features a rap from Dynamite, production from Naughty Boy, and vocal hook from Emeli Sandé, the young Scottish singer and songwriter signed to EMI, who has also written with Professor Green, Wiley and Chipmunk.
Dynamite says of a song, with shout-outs to babymamas, sisters, Miss Bad Girl, Miss Intellectual and multiple other iterations of modern womanhood, "At the stage I wrote Miss, I was becoming a little bit more grown-up. And a little bit more aware that we all have hundreds of different sides to us as individuals. And for me part of being strong, or being alright in life, is about accepting all of the elements of yourself."
Her track No More, meanwhile, is a strong, cool blast of old school reggae, while Dynamite demonstrates her variety of interests and genre skills with Runnin', a sublime, glitchy-in-the-sunshine pop hit-in-waiting.
And if Runnin', or any of her other new songs, push this hugely talented British artist into the mainstream spotlight again? Ms Dynamite – older, wiser, proud mum of a son who's growing up fast – isn't afraid of that either.
Photos of Ms Dynamite
Book Ms Dynamite
Want to book a performer, or just find out more? Give us a call on +44 (0)208 8291140 or use our online contact form via the button below.