Walkabout Act: Mirror Dancers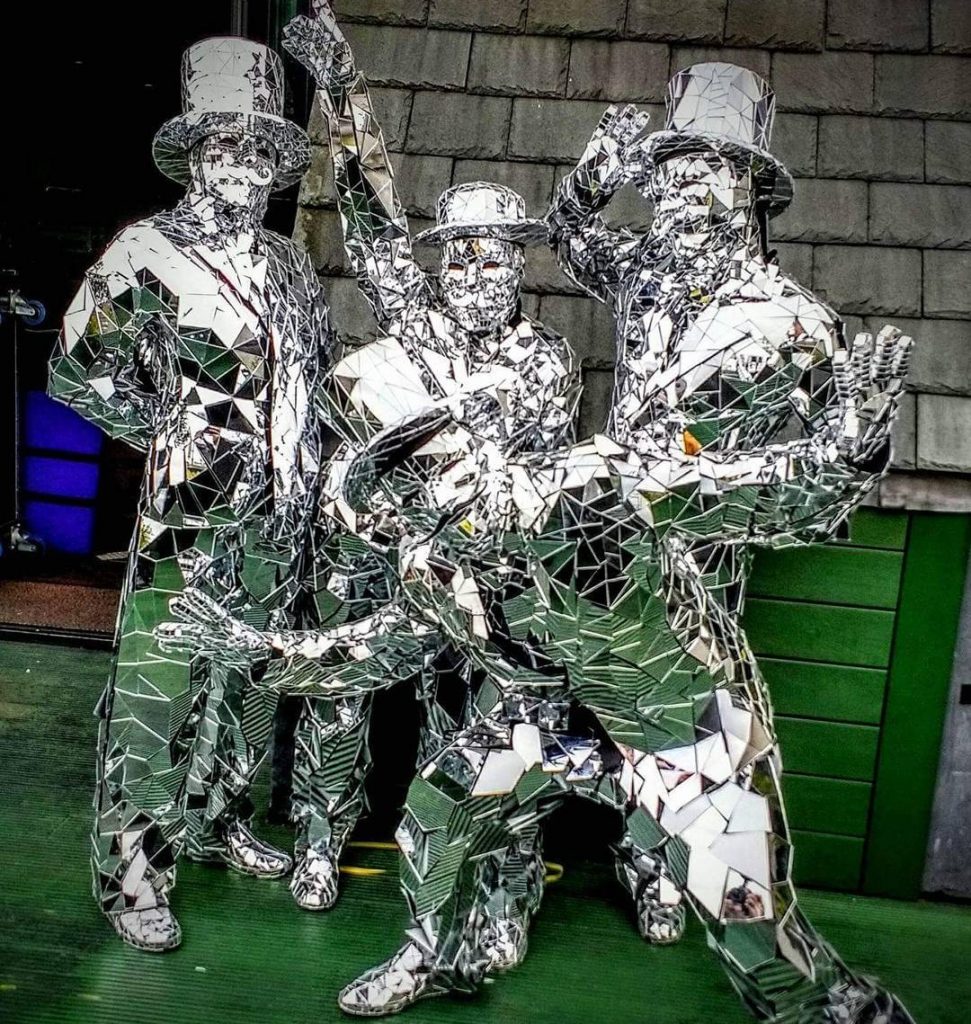 These brilliant sparkling characters will delight the crowd bursting out into dance moves to cast spectacular reflections on the surroundings. Available as gleaming gents with pipes, monocles and canes, or glittering cap wearing dancers with pop locking moves.
Perfect for ambient corporate entertainment as Mirror Gents these characters can offer an exquisitely refined option for discerning events. This sparkling eye catching spectacle can reflect any theme.
Adaptable to public or private events, they can become part of a parade or provide a glittering mix and mingle through the cocktails at a reception.
Visually engaging and fantastic up close these dazzling characters will have the kids in awe and guests lining up for photos.
A guaranteed eye catcher these unique characters will have guests stopped in their tracks!
Testimonials
"Simply Brilliant!"
- Event Coordinator - TA Cook
"I honestly can't put into words quite how amazing they were, the guests loved it. It was everything I hoped it would be and more."
- Karine - Press Relations - Hotel Royal Evian les Bains
"These guys were amazing, the dance moves were great and both the kids and adults just loved taking selfies with them!"
- Stanley Plaza - Hong Kong
Previous Clients Include:
London Science Museum
Acrobat Productions
Ciroc Vodka
O2 Intercontinental
NextMedia Promotion
Stanley Plaza Hong Kong
TA Cook
Plymouth University
Poker Stars
Etisalat
Resort World Sentosa
Photos of Mirror Dancers