Miles Hilton-Barber | Motivational Speaker – Sport | UK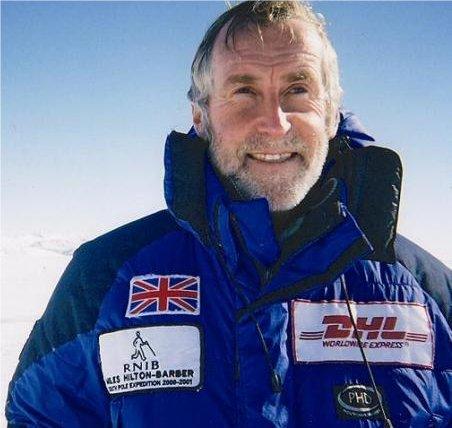 Miles Hilton-Barber
Miles Hilton-Barber is a blind adventurer and internationally renowned motivational speaker. Miles Hilton-Barber is available to book for a variety of corporate events.
Hiring a speaker to endorse your brand, service or event is very simple.  Contraband is the UK's top booking agent, with friendly, experienced account managers who guarantee you the best deal possible. We work in direct association with their representative.
Miles Hilton-Barber is a British adventurer who, despite being blind, undertakes a variety of expeditions all around the world to raise awareness and money for a charity organisation, and blind people in general. His recent trips include flying from London to Sydney in a micro-light, climbing Mont Blanc and running across the Gobi Desert. An inspiration to many people across the globe, he encourages people to do what they dream and not let things hold them back.
Miles recently performed a speech to students at Dixon's City Academy about never letting people holding you back, and received a standing ovation from the crowd with many flocking to see him for advice after the speech and function was over.
Miles has even been cage diving with Great White Sharks off the coast of Cape Town South Africa. Miles has also participated in an Austrian air display, co-piloting a historic 1932 vintage 3-engined Dornier air-sea rescue floatplane and also a 2,200-kilometre voyage down the Yangtze River in China for the Daily Mail newspaper. One of his greatest world record successes to date is flying a microlight over 13,000 miles from London to Sydney Australia, relying on revolutionary speech-output technology, accompanied by his sighted co-pilot.
Contact us  today if you would like Miles Hilton-Barber to be the highlight of your event! The most memorable moments are waiting and they could be yours today!  
Photos of Miles Hilton-Barber
Book Miles Hilton-Barber
Want to book a performer, or just find out more? Give us a call on +44 (0)208 8291140 or use our online contact form via the button below.