Michael Bolton – Famous Singer | USA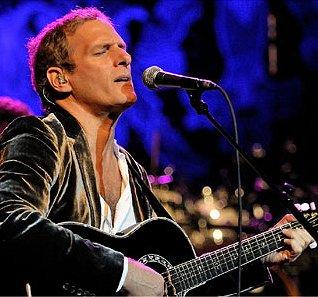 Legend Michael Bolton can perform at your event! As a booking agent for Michael Bolton, we can arrange for her to sing to your guests.
Over the course of his career, Michael Bolton has sold more than 52 million albums and singles worldwide. He has won two Grammys and been nominated four times for Best Pop Vocals, Male. Moreover Michael Bolton has won six American Music Awards while generating an unparalleled string of #1 hits. He continues to perform sold-out concerts for millions of fans around the globe while pursuing his humanitarian vision.
Blessed with an incomparable voice and a keen songwriting ability, Michael began hitting radio play-lists in 1983 with "Fools Game" for his album debut, "Michael Bolton," but it was 1989s multi-platinum "Soul Provider," that catapulted Michael to the upper echelon of pop music luminaries. With the release of "Time, Love & Tenderness" in 1991, Michael Bolton became a household name across the globe. The album has sold more than 13 million copies worldwide and earned him a second Best Pop Vocal, Male, Grammy for the number one Pop/AC smash "When A Man Loves A Woman."
Michael decided to take an excursion into his musical roots in 1992 with "Timeless (The Classics)," a multi-platinum-selling collection of some of the singers best-loved R&B and pop standards. That album has sold nearly 8 million copies. In 2011, he released "Gems: The Duets Collection," an album featuring duets with vocalists (Seal, Delta Goodrem), country groups (Rascal Flatts), and instrumentalists (guitarist Orianthi).
On television, Michael Bolton took part in the 11th season of Dancing with the Stars. In 2013, he released "Aint No Mountain High Enough – Tribute to Hitsvile." Michael continues to circle the globe. 
As a booking agent for Michael Bolton we can organise for him to perform at your event. To hire Michael Bolton call Contraband Events as we can make it happen. We are a booking agents for a huge selection of famous musicians to hire, and we can recommend the best artists for your corporate entertainment. Michael Bolton can be booked to play at your private or corporate event through Contraband International. Make us your preferred booking agent.
Photos of Michael Bolton