Megan – Balloon Modeller & Various Stilt Walking Characters | UK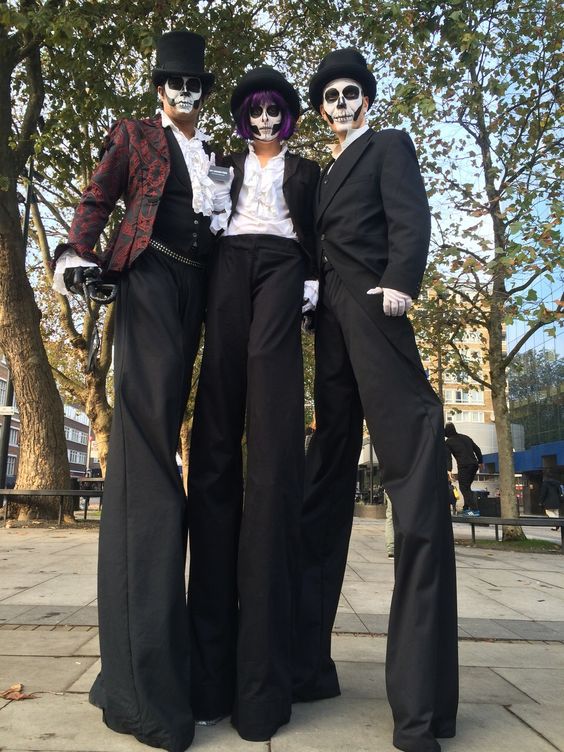 Megan is a multi talented and experienced artiste who provides first class entertainment for all types of events. She is an interactive stilt walker, an exceptional balloon modeller, a fierce fire performer and can make sparks fly with her angle grinding. Megan can also juggle! So if you would like a stiltwalker and a juggler at your event, megan can do both!
Megan is an accomplished stilt walker. She provides a variety of weird and wonderful characters that interact with audiences, towering above the crowd on stilts in bespoke costumes.
Mixing comedy and conversation, stilt characters engage audiences in a novel way.
A great way to keep your event a head and shoulders above the rest.
An adaptable performer, Megan can create a fun and lively start to any event from festivals to corporate events or clubs to family fun at a village fete.
Costumes Available Include:
Circus Cutie
Jester
Venetian
Mask Ball
Show Girls
Frankenstein's Bride
Snow Queen
Snow Fairy
Flower Fairy
Oriental Girl
Red Devil
Little Miss Santa
Easter Bunny
Pirate
Cow Girl
Disco Diva
Belly Dancer / Arabian Theme
St Georges Day Costume
Standard Length of Performance: 3 x 45 minute sets.
Testimonials:
"They were awesome as usual!"
-  Neon Events & Marketing Ltd (via Contraband)
Previous Clients Include:
Glaxo Smith Kline
Pfizer
Mercedes
Fiat
Chrysler
Seat
Harley Davidson
SAP
Sodexho
Marks & Spencer
John Lewis
Specsavers
Tate Britain
Henley Regatta
Gilette
Mothercare
Luminar Leisure Clubs
Slinky Night Club
Benson Beds
Photos of Megan