Mat R the Gentleman Juggler | UK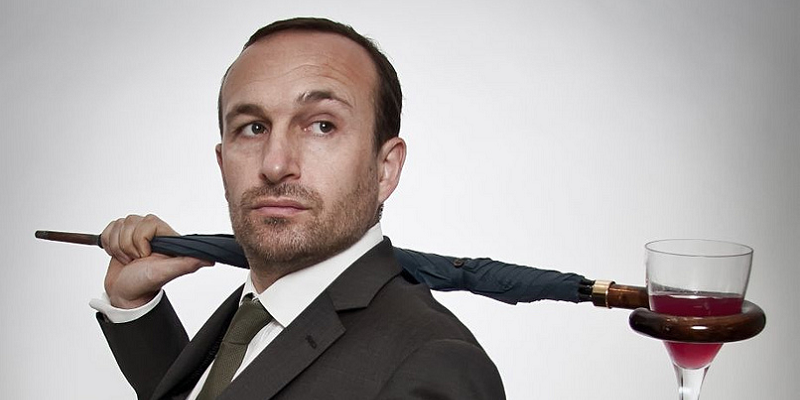 Mat R the Gentleman Juggler
The Gentleman Juggler, leading speciality act of the British cabaret revival and the UK's most successful juggler, presents big laughs, serious skills, slapstick, and breathtaking spectacle. Mat presents genuine danger, dexterous elegance, and thrills, performed by a man at the top of his game.
One of the hardest working, and most reliably entertaining speciality acts in the world. Mat is the the first man in history to be able to put a tablecloth back on a table underneath all the objects, but he'll never let his amazing tricks get in the way of his cutting wit. You'll stop laughing, only to gasp.
Mat has performed at comedy and theatre festivals around the world and on the finest international cabaret, variety and burlesque stages. He has appeared on numerous television shows, most notably, as the first variety performer to be a featured guest on ITV1's The Jonathon Ross Show.
He is the inaugural winner of the London Cabaret Award for best speciality act. His first one man show "Three Balls and a Good Suit" made him the the first variety performer to ever win the Herald Angel award for excellence in theatre, his second "Vaudeville Schmuck" played to sell out London Audiences and critical acclaim at the Edinburgh Fringe, and his third, and current, show "Showman" played to a completely sold-out London West End run, won the Arts Award Voice Pick of the Fringe award, and was recently showcased at the Purcell Room at London's Southbank Centre as part of the London International Mime Festival.
His ground-breaking London varieties project mixed some of the legends of old-school British variety and light entertainment with some of the brightest stars of the current cabaret scene, to create unique shows designed to pay tribute to the art of variety. After selling out a six month run at the Bethnal Green Workingmens Club, the show moved to another six months of packed houses at the Leicester Square Theatre.
His work is always influenced by his twin passions: The history and legacies of variety and light entertainment, and making an audience gasp. Mat can create bespoke juggling/manipulation routines to the clients remit. He specialises in feats of juggling, dexterity and balance with unusual objects and this can include specific products relevant to the client brand or event theme.
Standard Length of Performance:
From 10 minutes to one hour
Performance space needed:
Minimum 5m x 4m x 3m
Testimonials:
"A unique and unmissable showman"
– EdFest Magazine
"He has a touch of rock star about him, by way of Bublé, by way of Rastelli, via variety and Vaudeville"
– Stage Talk magazine, honouring Mat as one of their top ten shows of 2015.
Previous Clients Include:
Microsoft
IBM
British Telecom
Nestle
Reuters
Guinness
Tetley
BAA
British Gas
Harrods
JVC
Selfridges
Penguin Books
The National Theatre
Alliance & Leicester
Eurostar
Photos of Mat R the Gentleman Juggler