Liz Bonin – Event Host – TV Presenter | UK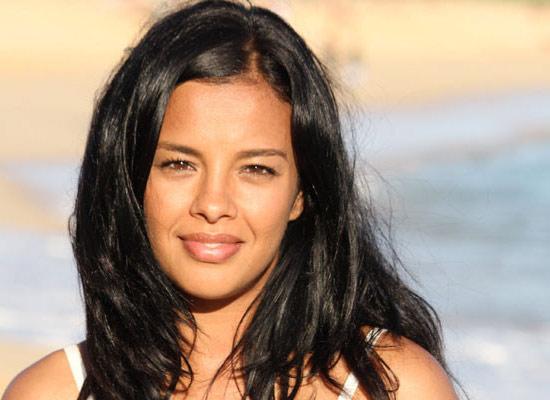 Liz Bonin
Liz Bonin is a Biochemist, Wild Animal Biologist & Presenter. Liz Bonin is available to book for a variety of corporate events as an Events host.
Hiring a speaker host to endorse your brand, service or event is very simple.  Contraband is the UK's top booking agent , with friendly, experienced account managers who guarantee you the best deal possible. We work in direct association with Liz 's representative as her preferred booking agent.
Liz Bonin's latest projects include "Animals in Love" for BBC One and Animals through the Night: Sleepover at the Zoo, a 90 minute documentary on the science of sleep for BBC Four, Stargazing Live for BBC Two, now in its fourth series, which saw Liz travel to Norway on the hunt for the Aurora Borealis, and Bang Goes the Theory on BBC One, now enjoying its eighth series.
Liz's other recent projects include the two-part documentary on Amur tigers of the Russian Far East, Operation Snow Tiger, for BBC Two; Animal Odd Couples, an animal behaviour series for BBC One, and the geology series: How the Earth Works for Discovery Science. She also recently presented Tomorrow's World: A Horizon Special and an episode on the transit of Venus, for BBC Two's Horizon strand.
Other recent projects Liz Bonin's include BBC One's Super Smart Animals a series on animal intelligence, which was the highest rating one-off programme on BBC One in 2012; and ITV's Countrywise, in which Liz covered science and conservation around the British countryside. Liz has also been part of the Springwatch and Autumnwatch presenting team and in 2011 she presented a 90 minute documentary, Egypt's Lost Cities, for BBC One.
Despite her busy schedule, Liz also toured the country with the Bang Goes the Theory Roadshow for three years, bringing live science to the public. She co-presented BBC Two's insightful six-part documentary series on London's Natural History Museum called "Museum of Life" and has also presented on BBC One's Country Tracks, sister programme to the ever-popular Countryfile.
Liz Bonin kick-started her TV career as an entertainment presenter and worked on such shows as BBC One's cult TV show Top of the Pops before returning to her science roots. A biochemistry graduate, in 2008 she completed a Masters in 'Wild Animal Biology and Conservation' with the Zoological Society of London and Royal Veterinary College. Her main interests during her studies were animal behaviour and intelligence and big cat conservation. Liz set up and carried out a research project on the diet of tigers in Bardia National Park, Nepal, which saw her come first in her class.
Liz's other TV work includes RTE's Wild Trials, filming conger eels in Northern Ireland and Bengal tigers in India, and the four-part science documentary series Science Friction, covering topics such as Nuclear Power, Stem Cell research and Obesity. In addition to her TV work, Liz Bonin is a conference facilitator and awards host, and has MC'd various events, including, most recently, the UK's "National Science and Engineering Competition Awards" for the second year running, and the Natural History Museum's prestigious "Wildlife Photographer of the Year" Awards.
Contact us  as your booking agent if you would like Liz Bonin to be the highlight of your event! We as  Liz 's booking agent are more than happy to help you create the most memorable moments with Liz Bonin today!
Photos of Liz Bonin
Book Liz Bonin
Want to book a performer, or just find out more? Give us a call on +44 (0)208 8291140 or use our online contact form via the button below.