Live Fruit & Vegetable Carving | UK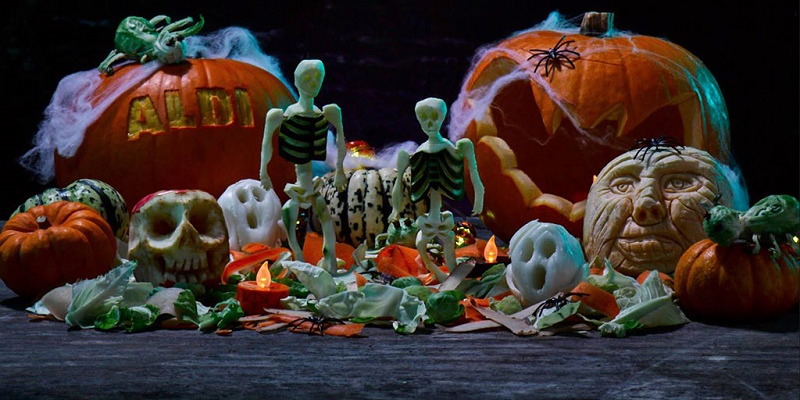 This talented and multi-skilled chef is a fruit and vegetable carving extraordinaire who can create an artistic sculpture out of your everyday fruits and vegetables – from carving a watermelon into a beautiful rose to carving Mufasa on a pumpkin for Disney's Lion King photoshoot. This unique creative food entertainment is suitable for corporate events, weddings, business promotions, festivals and charity events and will leave your guests amazed.
This art form is ideal for events that expect to engage their audiences. The final reveal always has people in awe and excitement just like a magician revealing his secret card from his sleeves.
This talented chef can also engage guests or an audience by getting them to participate in food related quizzes and games and cooking competitions. Give us a call to discuss how we can make this work for your event.
Testimonials:
"Just wanted to say a MASSIVE thank you for the watermelons today. They worked brilliantly on the show and everyone was so impressed. So thank you once again for being so amazing! All the best!"
– Adeel Amini (CPL Productions for ITV's All Star Mr & Mrs)
"Nasima was an excellent guest on The One Show, presented by Matt Baker and Alex Jones with The Hairy Bikers. She made some beautiful fruit carvings for us and some cheeky funny ones with One Show branding. Working on a live show is very nerve wracking but Nasima took it all in her stride and handled the pressure with ease. Nasima would be our first point of call for anything similar again and I would not hesitate to book her for other shows as well."
– Becky Whitefoot, Assistant Producer, The One Show.
Previous Clients Include:
BBC's The One Show
Shine TV for Channel 4's '8 Out of 10 Cats'
Channel 4's 'Jewish Mum of the Year'
CPL Productions – ITV's 'All Star Mr & Mrs'
Walt Disney's Lion King Theatre
American Express Travel & Lifestyle Services
Aldi UK
Badoo
Mourant Ozannes
Photos of Live Fruit & Vegetable Carving