Kino – Themed Dancers | UK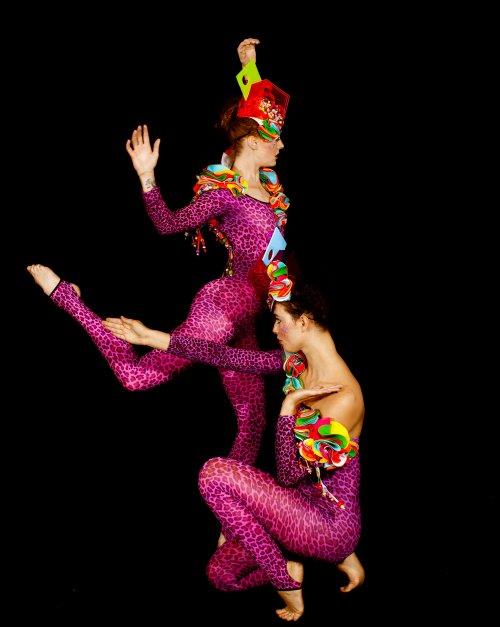 Kino is the creation of professional dance artists and choreographers Jayna and Rebecca. Through Kino they perform contemporary entertainment acts like no other. Long limbed, elegant and ethereal Rebecca and Jayna add sensation and support to every event environment. Their acts are perfect for corporate events, festivals and private parties.
Kino project indulgence, quirk and grace with their stunning performances.  With 16 foot wings and larger than life equestrian disguises they will lead your event into an unknown world of the dancing surreal. Kino encourage curiosity, play and above all fun.
Jayna and Rebecca have both trained and worked professionally in ballet and contemporary dance, performing in the UK and all over the world. From The Royal Opera House and Queen Elizabeth Hall, to Glastonbury's main stages.
They have been choreographing work for the past seven years that has stimulated their individual interests and created their unique voice.  These works have been performed at venues such as Shunt, The Place and Broadway Theatre in London.
Technical Specification:
All acts will require a minimum space of 4m x 4m, with a clean, dry floor with no glass. For the Britney Bitch act they will need the above plus two armless chairs.
Standard Length of Performance:
Papillion – 4 minutes.
Black Godivas – 3 minutes 30 seconds.
Neptune Nancies – 4 minutes.
Britney Bitch – 5 minutes.
Previous Clients Include:
Artful Badger
Lillingtons
Dover Street Arts Club
Photos of Kino