Kevin – Rat Pack Tribute | UK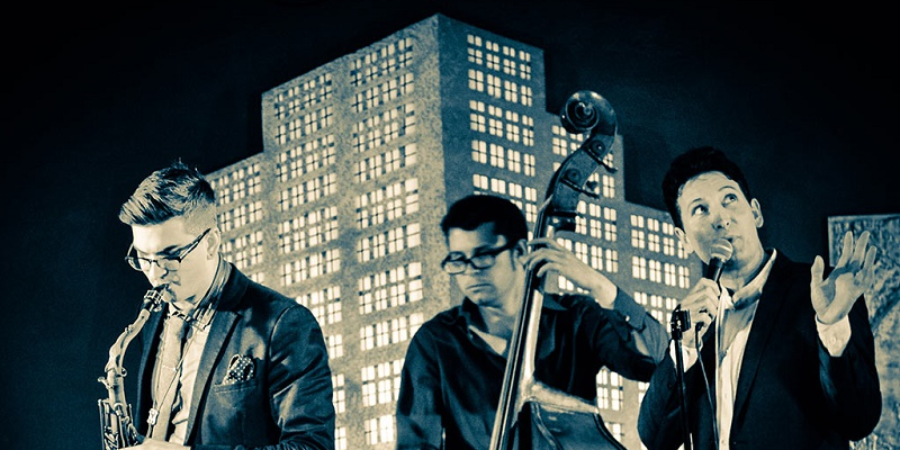 From entertaining royalty twice, to star attraction at the New York & London book-launches for The Rat Pack (by US best-seller, Shawn Levy/RAP), TV appearances on E4′s Made In Chelsea, BBC3 Don't Tell The Bride, Wedding.TV, and recommended by no less a figure than the President of Sinatra Music Society. This Rat Pack maestro has long stood out in this genre, where he is admired for his stunning live renditions of all your favourite Rat Pack songs and unforgettable live vocal shows. First-choice for weddings, functions & corporate events on the scene today, he's also impersonated Sinatra's voice in a TV advert and Dean Martin's voice for a radio advert and been booked by many celebrities/TV stars & sports stars as well as by prestige brands like Hermes, Louis Vuitton & global corporations who have also sought his wonderful voice for promotions/campaigns in UK, Asia and USA.  His talent has lead to demand at a hugely diverse number of events, everywhere from his local Golf Club to glittering ceremonies in European palazzos & chateaux and beyond, and he's picked up a fair few celebrity fans along the way too.  So hire this Rat Pack & Swing specialist if you're seeking the most impressive live renditions of all the great Rat Pack songs – whether your event is small & intimate or large and loud, whether seeking a full dance floor, memorable background sets, superb over-dinner entertainment or a wow-factor show.
Available as a solo act or with his fabulous 3 – 7 piece Rat Pack Tribute Band (his players are drawn from the cream of UK's jazz/swing musicians, selected for their experience working in the event/wedding/function sector).  In addition a full in character 'Frank & Dean' tribute-show option is also available. This superb live show features this singer's renowned full impersonations of Frank and Dean combined into a full audio/visual Rat Pack tribute show, interspersed with some great Sammy Davies Jr songs for the whole Rat Pack experience without having to pay for usual trio of rat pack singers.
Line-ups & Instrumentation Options Available (can be tailored to requirements):
– As a Solo Singer: Full and authentic live band backing tracks only are used. A choice of 2 x 45 minute sets with short break between or an hour set is most often performed and these options can be tailored to your requirements.
– With a Band: Clients can book combinations from piano backing to Big Band. Popular options are 4-8 piece band (main instruments: piano, drums, upright bass, tenor sax, trumpet, trombone, flute, jazz guitar, alto sax/clarinet). A choice of up to an hour set, 2 x 45/2 x 60 minute sets with short break between is most often performed and these options can be tailored to your requirements
Testimonials:
"Wow"
– Pete Jones, BBC Dragons Den star
"As you know I wanted the very best and you brought the sounds to life better than I could ever have hoped. You made Vegas and my guests still talk about your 'Mr. Bojangles'. Thank you again!"
– J. Willis, BBC3, D.T.T.B
"It was brilliant to see everyone dancing, they were clearly enjoying your effortless performance!"
– The Event Planner, RHS Hampton Court Palace Flower Show
"We had the privilege of hearing him rehearse earlier and he's absolutely marvellous"
– Sir Trevor Macdonald
"You were fantastic – I was very impressed!"
– Patricia Gryncewicz, Organizer of The World Travel Market at the Excel Arena, Docklands
"A great guy. He got the party going, and with classic swing songs there was something for everyone…even my granny, who tore up the dancefloor!"
– Matt Edmondson (TV Presenter & Radio 1 DJ) speaking in Wedding Magazine
"Truly outstanding. What a voice!"
– Mike Wedderburn, Sky Sports TV presenter & ex-Harlequins/Wasps Rugby star
"An utter professional with a voice like caramel and the ability to ad-lib and keep a noisy crowd entertained"
– The Body Shop International Plc
"We are so pleased we had you at our wedding…LEGEND!"
– Samantha Womack (TV Star)
"I just thought him & band were amazing and created a great atmosphere last night."
– Mosimann's Party Services, Caterers By Royal Appointment
"He was so good – we would usually need to book a much bigger band to create the kind of impact Kevin created with just a small band"
– C. Hines, Events Manager, Madame Tussauds
"We thank you from our hearts for a spectacular evening. Your voice is 'flawless' and unique with such a beautiful quality, effortless. The musicians were also excellent – our wedding guests were equally captivated."
– Private Client
Previous Clients Include:
BBC TV 'Dragon' Peter Jones
HRH Princess Margarita of Romania Trust
Radio 1 DJ/ TV Presenter Matt Edmondson
Actress Samantha (Janus) Womack
President Obama's Ambassador to London Louis B. Susman
Monkey Kingdom Productions (E4 Made In Chelsea)
AEG (owners of The O2)
NBC Universal
Hermes-Paris
Louis Vuitton
Dunhill International
Belgravia Asset Management, Jersey
The Epsom Derby Festival
The St. Leger Festival
Kempton Park Racecourse
Southampton United Football Club
Crystal Palace Football Club
Brighton & Hove Albion Football Club,
Sue Ryder Women Of Achievement Awards
BBC TV
Princess Productions TV
Price-Drop TV
GCap Media
Investec
I.C.I
BP Oil UK
M & S
House Of Fraser
Fenwicks of Bond Street
John Lewis Partnership
Grosvenor Estates,
Lazards
Ernst & Young
Legal & General
Royal Sun Alliance
Reed Business Information
KPMG
City Group Plc
UBS Bank
Bank of Nova Scotia
Barclays Bank
Henderson Global Investors
GMAC
Unilever plc
And many more…
Repertoire:
(Solo & with Band)
A fine romance
A foggy day
Ain't that a kick in the head
All the way
An evening in Roma
Angel eyes
Bad, bad Leroy Brown
Birth of the blues
Blue moon
Brazil
Buena Sera
Call me irresponsible
Can't take my eyes off you
Cheek to cheek
Chicago
Come dance with me
Come fly with me
Everybody loves somebody sometime
Fly me to the moon
Girl from Ipanema
Goody Goody
Have you met Miss Jones
I don't get around much anymore
I get a kick out of you
In the wee small hours
I only have eyes for you
It was a very good year
I've got the world on a string
I've got you under my skin
I won't dance
Just in time
Just one of those things
King of the road
Learnin' the blues
Lets face the music and dance
Little ole wine drinker me
Love and marriage
Love me or leave me
Luck be a lady
Mack the knife
Mambo Italiano
Memories are made of this
Mr. Bojangles
My funny valentine
My kinda town (Chicago)
My way
New York, New York
Nice and Easy
Night and day
Old devil moon
On a clear day
On an evening in Roma
One for my baby
Papa Loves Mambo
Please be kind
Pennies from heaven
Quando, Quando, Quando
Ring-a-ding-ding
Something stupid
Strangers in the night
Summerwind
Sway
That old black magic
That old devil moon
That's amore
That's life
The best is yet to come
The lady is a tramp
The way you look tonight
They can't take that away from me
Too marvelous for words
Volare
Witchcraft
You make me feel so young
Young at heart
You're nobody till somebody loves you
Rat Pack At Christmas Repertoire List:
The Christmas Song (Chestnuts roasting…)
Have yourself a merry little Christmas
White Christmas
Let it snow, Let it snow, Let it snow
It's the most wonderful time of the year
Winter wonderland
It's beginning to look a lot like Christmas
I'll be home for Christmas
Santa Claus is coming to town
Rudolf the red nose reindeer
Photos of Kevin