Kerry Katona | Famous TV Personality | UK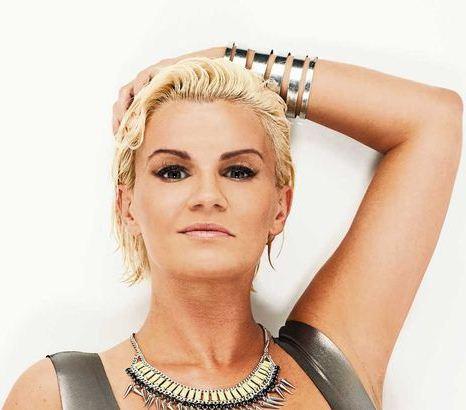 Kerry Katona
Kerry Katona is available to book for a variety of events – we work in direct association with her representative as a booking agent for Kerry Katona.
There isn't anyone in Britain who doesn't have an opinion on Kerry Katona, and almost all of them are supportive; from her days as a fiesty member of Atomic Kitten, through her idyllic castle marriage to her Westlife fiancé, to becoming Queen of the Jungle. Her face has sold a million products for the biggest brands and her private life became public property.
Her rise back from her personal battles has been breath-taking and the public have stayed buckled up for the ride. A visit to GI Jane's Bootcamp, Kent in January 2010, changed her life and gave her the energy to leave behind her former demons. Exercise and health became her priority and Dancing on Ice re-installed her in the nation's hearts.
In the summer of 2011 Kerry Katona entered the Big Brother house where she stole the nation's hearts yet again, coming a narrow 2nd to Paddy Doherty. Speaking outside the house she said "In the whole of my career I never thought I'd get another chance at putting the wrongs right and I feel this show has helped me to do that – my daughter is 10 now and I just want to make her and my other children proud of me".
Moving into 2012 her plans alongside new partners GI Jane's Bootcamp for her own "Reborn" centres are taking shape. They have a radical approach to helping women who are struggling with depression, weight problems, addictions, low self-esteem or are in abusive relationships some of which Kerry has had to deal with in her well-publicised past.
Her regular TV appearances and magazine columns have kept her constantly in the moment and the nation has embraced her as one of their own. Drama and theatre offers alongside talk of an Atomic Kitten reunion mean there will be no chance of her slowing down any time soon…there really is only one Kerry Katona.
Standard Length of Performance:
The length of performance depends on the client's requirements. Kerry can perform from 10 – 70 minutes.
Contact us today to book Kerry Katona for your special event.
Photos of Kerry Katona
Book Kerry Katona
Want to book a performer, or just find out more? Give us a call on +44 (0)208 8291140 or use our online contact form via the button below.