Karen Pickering | Motivational Speaker & Host – Sport | UK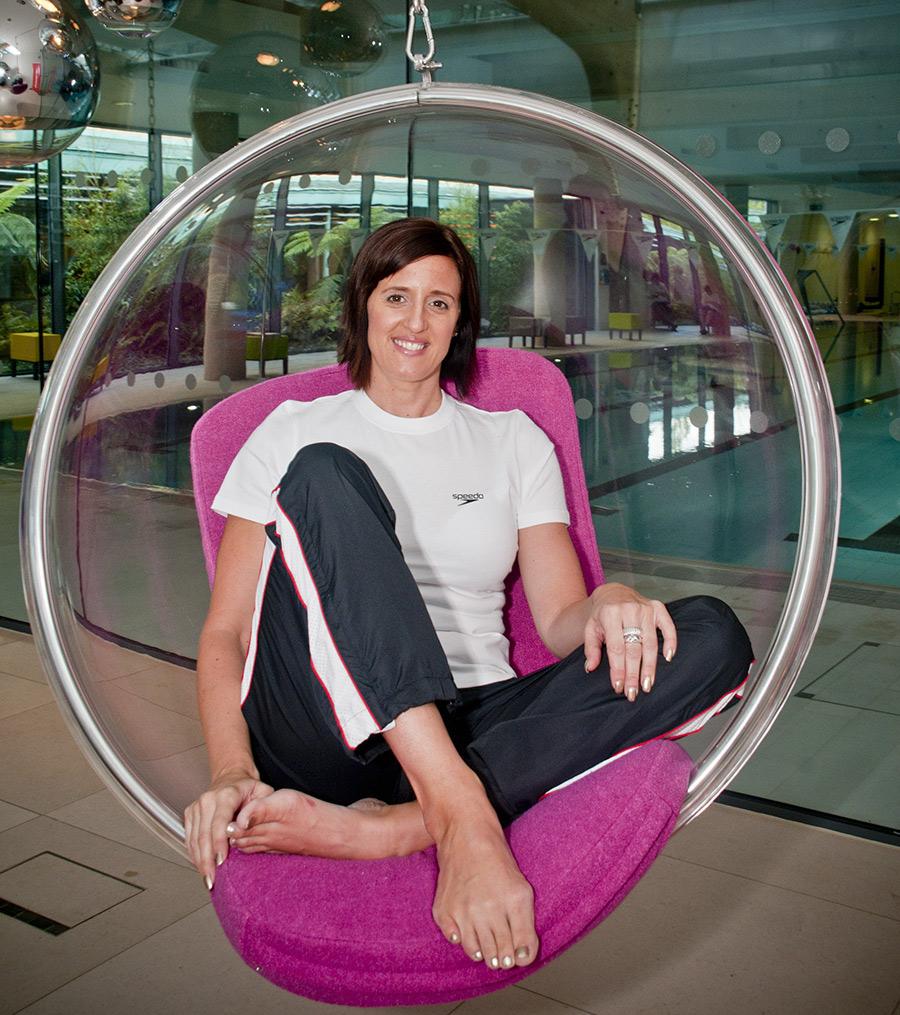 Karen Pickering
Karen Pickering MBE is Britain's most successful female swimmer with 8 gold, 11 silver & 15 bronze medals over the course of her international career. Karen Pickering is available to book for a variety of corporate events.
Hiring a host to endorse your brand, service or event is very simple.  Contraband is the UK's top booking agent, with friendly, experienced account managers who guarantee you the best deal possible. We work in direct association with their representative.
Karen Pickering's achievements are quite remarkable. Karen won more major championship medals for Britain than any other female swimmer and won more Commonwealth medals for England of any female athlete in any sport. She was also the first British female swimmer to win a World Championship title when she took gold in the 200m freestyle in 1993.
Karen made her international debut in 1986 and went on to win an incredible 84844375 titles on the national and international stages. She was four times World Champion, won 14 European Championship medals, 6668944 British Championship titles and 13 Commonwealth Games medals including 4 Gold. The 2002 Commonwealth Games saw Karen gain two gold and a silver medal in front of her home crowd, a career highlight that was crowned when she was given the honour of carrying the English flag at the closing ceremony. Her career has been an eventful one. As well as an amazing medal haul she has twice held a World Record, she competed at four consecutive Olympic Games and in 1994 she was awarded an MBE for services to swimming.
Since her retirement from international swimming in 2005, Karen has become regular member of the BBC Radio 5 Live commentary team and has taken on a number of roles. She is Chair of the British Athletes Commission, and is on the executive board of the English Institute of Sport, the BOA-Athletes Commission and LOCOG's Athletes Commission. Karen is also very much in demand as a motivational and after dinner speaker and is a popular choice for hosting events. Drawing on a vast career, Karen is able to deliver messages drawing parallels between the sporting and business worlds. She understands the importance of a balance between individual and team performance and is able to adapt presentations to suit client's needs. A humorous, poignant and inspirational speaker, Karen's views will motivate and inspire any audience.
One of Karen's proudest achievements since retiring is founding the Splash Awards, an annual black tie event that recognises and celebrates the achievements of elite swimmers (able bodied & disabled), divers, waterpolo players and synchronised swimmers. Most recently Karen launched her own learn to swim school, to encourage the next generation of youngsters to take part in the sport she loves and maybe follow in her footsteps. Karen Pickering SWIM caters for all age groups and abilities as well as offering a consultancy service to teams and athletes in other sports who want to improve their cross training, recovery or injury rehabilitation work.
Technical Specification:
Projector, lectern and microphone.
Contact us  today if you would like Karen Pickering to be the highlight of your event! The most memorable moments are waiting and they could be yours today!  
Photos of Karen Pickering
Book Karen Pickering
Want to book a performer, or just find out more? Give us a call on +44 (0)208 8291140 or use our online contact form via the button below.