Judge Dredd Pinball – Pinball Machine | UK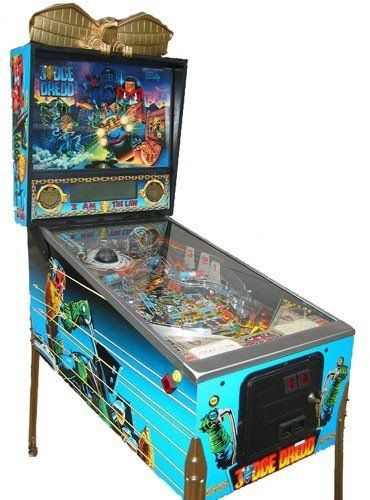 More than just a lawman, Dredd is the law in Mega-City! One…judge, jury, and when necessary, executioner too! Its post-nuclear 2116. Perpetrators run rampant through the city. You must keep the peace. So load up your Lawgiver, and hop on your Lawmaster! Show the creeps who's the boss!
Meanwhile…pinballs trapped in orbit around the planet of Deadworld can only be released into multi-ball play by the Space Station Robotic Arm. For the first time ever, play supergame on a superpin!
Technical Specification:
Width: 83cm
Depth: 150cm
Height: 190cm
Power: 500
Min. Door Width: 83cm
Quantity: 1
Photos of Judge Dress Pinball Machine