DJ Josie – Scotland & UK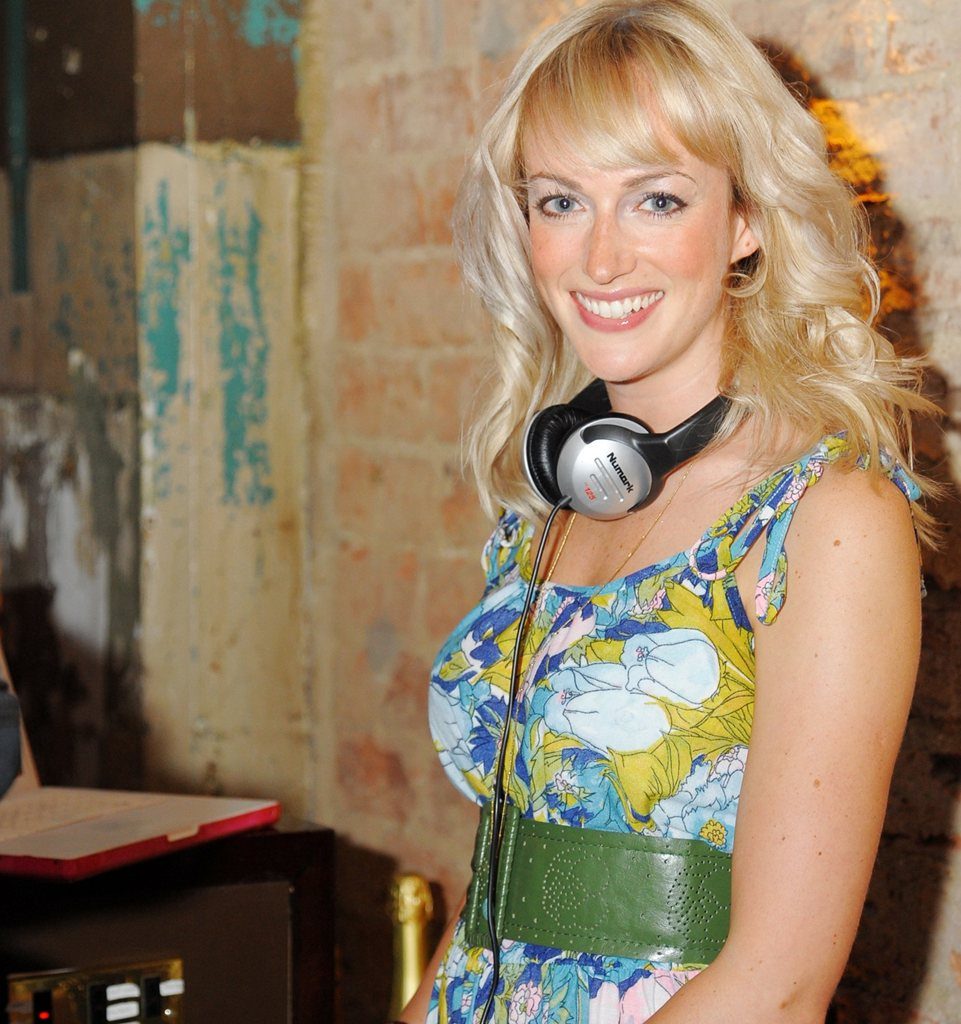 Josie has worked for STV for a number of years, primarily presenting on a popular late-night interactive TV show, The Nightshift. It's a very entertaining show, broadcast across the whole of Scotland, which allows her to connect with a massive spectrum of viewers, discussing everything from TOWIE to Cremola foam. She has also worked with STV on their STV Appeal shows for charity.
Josie started working for Radio Clyde, Scotland's largest commercial radio station, when she was eighteen, as a promotional team member and general 'Girl Friday'. Over the last ten years or so, she has been lucky enough to break into radio in Scotland as a presenter. Josie works closely with other presenters and the public at roadshows, outside broadcasts and concerts of all sizes. With Radio Clyde Josie co-presented a Sunday afternoon show on Clyde 1 and Clyde 2 with Ross King. She has also worked on-air presenting on Real Radio Scotland and YOUR Radio. Numerous voiceovers and live inserts into shows have given her added invaluable experience. On a more technical note, Josie worked as a back up/warm up DJ and presenter at outside events for Radio Clyde too.
As well as DJ-ing and working for Radio Clyde, Josie also comperes for various companies throughout the UK, at fashion shows, charity events, and all sorts of community, arts and entertainment events too. This work is very varied in terms of the style of presenting required, and the size and type of audiences she find herself in front of. But Josie relishes the challenge of such assorted jobs and clientele. Events like Race for Life can mean presenting to crowds in excess of fifteen thousand people, and when it's for such a great cause it only serves to heighten the enjoyment of working at such huge gatherings. Josie DJ's at weddings, club nights and private parties, all over Scotland too. She plays everything from Miley Cyrus to Roy Orbison, and anything in between! Josie has recently been working with SETV a lot, and has thoroughly enjoyed interviewing some of her childhood heroes at horse events all over Scotland.
Josie regularly contributes to a host of BBC Scotland shows, as a pundit and social commentator. Her magazine column and styling work means she regularly discuss fashion, style, showbiz and woman's issues across the board.
Standard Length of Performance:
Josie is flexible and will work to the client's requirements.
Testimonials:
"Josie was a tremendous presenter at our Christmas Light Switch-Ons. Bubbly and professional, she was a big hit in all of the towns on our tour. We'll definitely be using her again in 2014."
- Town Centre Activities
"Josie was a pleasure to work with, she brought a sunny air of professionalism, and was a great help throughout the gig."
- Yoyo Events and Promotions
"Josie's music was perfect for our client's wedding. We use her on a regular basis."
- Premier Wedding Planners
"...The event was really successful - please do pass on my thanks to Josie. She played exactly the right mix of songs and we were able to turn the music up more often than we were asked to turn it down a little! She really followed the brief and even showcased her acting skills (as well as forward planning by switching to her laptop when for some unknown reason the decks decided to break)! Josie also made some great coach announcements when we were trying to encourage people to leave the room and thankfully spared me from the task...Many thanks again.."
- George P Johnson UK Ltd (via Contraband)
Previous Clients Include:
UGG
Mercedes
Radio Clyde
Real Radio
Cancer Research UK
BBC
Asda
Adidas
East Kilbride Shopping Centre
STV
Photos of Josie