John Sergeant | Motivational Speaker – Politics & Media | UK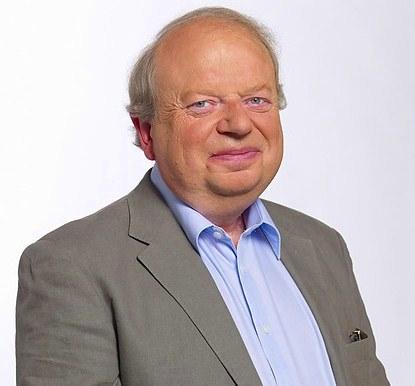 John Sergeant
John Sergeant is the former BBC Chief Political Correspondent and focuses on topics such as Politics, Media and International Affairs. John Sergeant is available to book for a variety of corporate events.
Hiring a speaker to endorse your brand, service or event is very simple.  Contraband is the UK's top booking agent, with friendly, experienced account managers who guarantee you the best deal possible. We work in direct association with their representative.
John Sergeant has been reporting for the BBC since 1970, from over 25 countries, and was the BBC's chief political correspondent for 18 years. Prior to this, he worked with Alan Bennett on the comedy series On The Margin, but didn't return to his career of entertainment until 1998 with an appearance on Have I Got News For You, and has made subsequent appearances on both radio & TV comedy shows since.
He is a successful author, journalist, speaker and awards host. John began his journalism career as a correspondent for the Liverpool Echo, where he worked for around three years before joining the BBC as a radio reporter in 1970 and progressed to become the BBC's chief political correspondent from 1988-2000.
In 2000, John moved to ITN as Political Editor, reporting on political issues of the day both at home and abroad. Soon after his arrival at ITN, John was voted the Best Individual Television Contributor of the Year at the Voice of the Listener and Viewer Awards for 1999.
John has spent more time in the light entertainment industry since 1998, presenting Have I Got News for You, and other comedy successes followed, including joining Paul Merton in Room 101.
On Radio 4 he has been a guest on The News Quiz and many other programmes including A Good Read. He has also presented Pick of the Year, but most famously perhaps was the public's support for John in Strictly Come Dancing, culminating in his resigning from the reality show for fear that he might actually win!
Contact us  today if you would like John Sergeant to be the highlight of your event! The most memorable moments are waiting and they could be yours today!  
Photos of John Sergeant
Book John Sergeant
Want to book a performer, or just find out more? Give us a call on +44 (0)208 8291140 or use our online contact form via the button below.