John – Mr T Lookalike | UK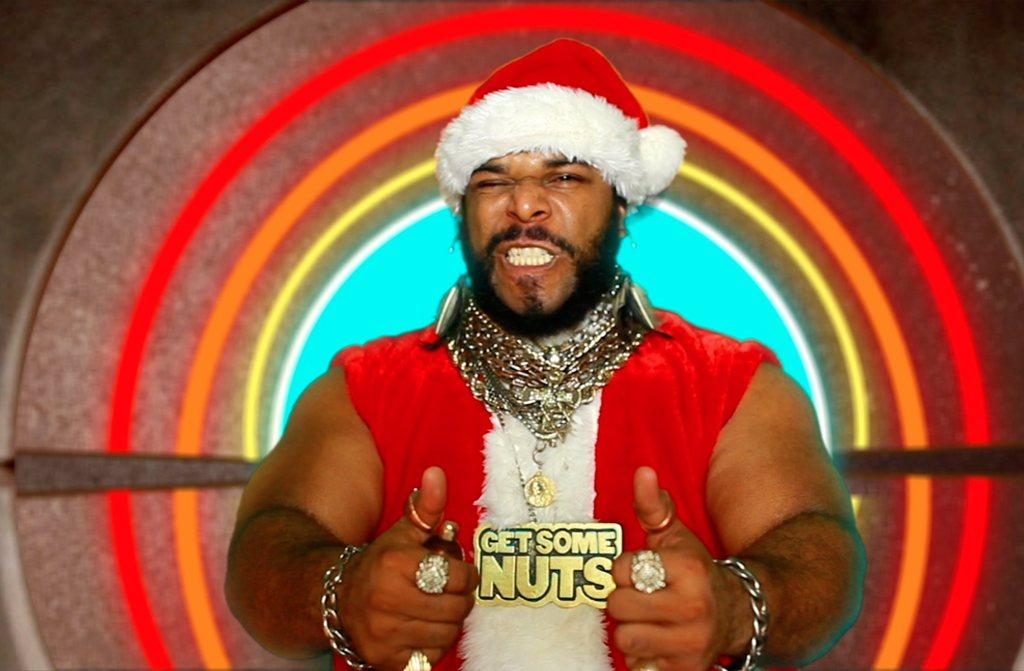 Mr. T
John is the UK's best Mr. T impersonator, and will have your guests laughing and smiling all day! John has been seen on Britain's Got Talent in 2010, as part of the famous Chippendoubles act.  Book him for the A-team premiere now! Mr. T and his tea trolley go down a storm at corporate events and exhibitions. John is the only authentic B.A. Baracus in the UK originally from NYC.
John has performed in adverts, print campaigns, and even used as a Mr. T voice over in radio commercials and apps. Being originally from New York City, this Mr. T is as close to the original as you can get.
Mr. T also has an A-team themed tea trolley. It can carry 200 kilos and comes with 2 x 5 litre flasks, 2 x 2 litre plastic jugs for juices, and a single insulated 2 litre for milk. Mr. T is bringing back the great British tea break. Having him in your office helps to make the workplace a happy one!
The trolley can be used at trade shows and other events. The trolley has fully working lights and a music PA system. It really is a unique little trolley!
Standard Length of Performance:
Mr T can perform from 15 minutes to 8 hours.
Testimonials:
"Mr T was awesome!! The clients were really impressed with him he did an excellent job for us! :)"
– Blackjack Promotions (via Contraband)
 "John was amazing on Sunday.  He worked tirelessly, remembered lines at a minutes notice, buoyed the wet crowd and made my life a lot easier. Please do thank him for me."
– Good Relations
"Thanks very much for helping us out and we hope you enjoyed it as much as we did. Thanks again."
– D F Concerts
Previous Clients Include:
HP
Virgin
Sky
ICabz
ITV
Channel 4
Beefeater Grill
Flaming Grill Pub
Walkabout Clubs
Potters Leisure Resort
Skype
Microsoft
Comeon Gaming
T in the Park
Good Relations PR
{^youtubevideo|(width)46668944|(height)272|(rel)False|(autoplay)False|(fs)True|(url)http://www.youtube.com/watch?v=dRAw8PXZ2CM|(loop)False^}
Photos of Mr. T