John Cleese (Edmond) – Impersonator | UK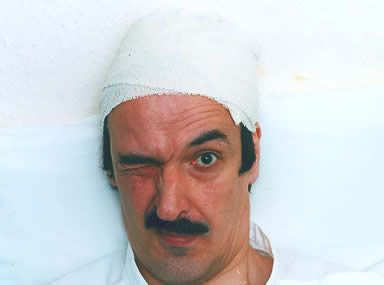 Our John Cleese lookalike has had professional lead role acting experience on stage, is a LAMDA trained actor, and a vast wealth of experience to offer. He is keen to tailor make your occasion, to be a real fun night to remember.
Recommendations are often made from corporate to private and vice versa, including two private parties at the same house within a year! The personal touch and attention to detail are of primary importance.
Testimonials:
"We can not thank you enough for the laughter & chaos your antics caused on our wedding day. The unexpected games & ensuing hilarity created a wedding day that was truly joyous and fun. One particular guest had only just arrived, and, knowing no-one else but us, found herself dancing around the room with a tray of drinks & imitating Manuel. Was she drunk? No! She had been spotted by Basil! It was certainly an ice-breaker & and she got to know a few people very quickly!"
- Private Client
"...All our guests have been generous in your praise, from the moment you greeted them at the door, looking after everyone throughout the meal, and finally managing to eliminate the rodent that had been such a nuisance all evening!!...You were wonderful."
- Private Client
"The event went very well thanks, Ed was well received, do thank him from us."
- Ryzex Plc (via Contraband)
Previous Clients Include:
MENA Awards
Jimmys Restaurant, Oslo
Price Waterhouse Cooper
The Daily Mail
Madame Tussauds
Peugeot
Sky TV
Lloyds Bank
SNS Bank
Dell Computers
Compaq Computers
Casio Electronics
Motorolla
Thortons
Portsmouth University
Telenor
The Radio Times
Hyundai
Brannigans
Chicago Rock Cafe
Jumpin Jaks
Natural History Museum
Tesco
Crystal Peaks Shopping Centre
RAF Valley Anglesey
Warners Management
Butlins
BAE Systems
Siemens
Leeds University
Stringfellows
Photos of Edmond