Johanna – Jazz Singer | UK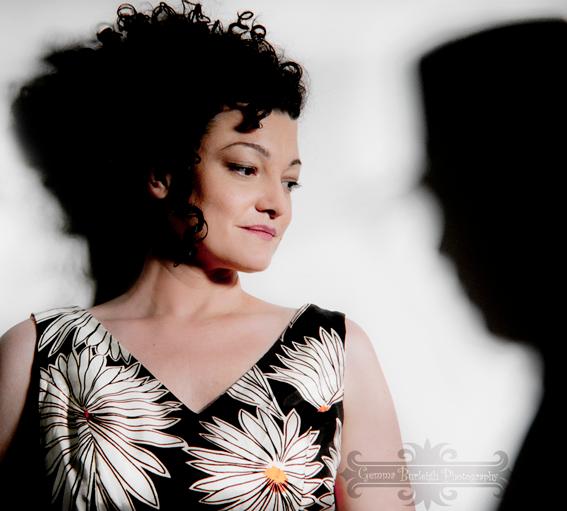 Johanna
Johanna has been singing professionally for many years and has specialised in Jazz performance for the past five years. She has a distinctive voice influenced by the likes of Ella Fitzgerald, Julie London and contemporaries such as Stacy Kent.
When Johanna is performing she has a unique ability to take on the personas of the stars from the past. You won't get the feeling that she's "doing Billie Holiday", but something of the essence of the classic recording will come through naturally as she sings.
Her varied repertoire extends from Rodgers & Hart through to Astrud Gilberto's Bossa Nova or sixties pop classics penned by Bacharach & David.
Johanna can play background for restaurants with trio and double bass for something intimate or more upbeat with a whole band for celebrations and events.
Johanna performs in a duo for that much sought after intimate feel. But, if a larger sound is required, a trio, quartet or quintet incorporating double bass, drums and saxophone can easily be supplied comprising some of the best UK jazz musicians.
Johanna can perform in outdoor settings such as gardens or café terraces using a guitar or piano accompaniment or for larger functions with a band of up to five musicians. She has a wide range of material going from upbeat to tearstained ballads and is quite happy to talk about specification and can also take requests for particular songs say for the first dance.
Options Available Include:
Duo – with piano or guitar for that intimate feel.
Trio – with double bass, very classy.
Quartet – with drums for a bigger sound and can get quite funky.
Quintet – with sax to really get the party going.
Technical Specification:
The staging area would need to be a minimum of 6m x 6m.
Standard Length of Performance:
2 x 45 minute sets.
Testimonials:
"The Headland Hotel found Johanna and her trio provided brilliant and professional jazz entertainment for our guests this summer. With many fantastic comments from all who heard her, we are delighted to have managed to find such a musical gem!"
– The Headland Hotel
"Johanna performed in our beachside garden cafe and created a magical atmosphere from the moment the music began. The guests were treated to heavenly jazz numbers whilst they dined in the moonlight. Some of the guests simply had to smooch to the music! Can't wait until we can get them back!"
– Private Client
"Johannaplayed a fantastic laid-back jazz set at our wedding. We'd also arranged for her to play our first dance song, which made it even more special. A lot of our guests said that they really enjoyed the music, and the relaxed funky atmosphere Johanna created was exactly what we had hoped for. We'd highly recommend Johanna if you are looking for music for your wedding."
– Private Client
"I had the lovely duo at my wedding recently and Johanna and her amazing jazz guitarist simply made our day. Johanna has such a lovely voice, and the guitar added an atmosphere an ordinary band wouldn't give. I couldn't recommend them highly enough, both for their professionalism and the amazing atmosphere and music they bring to a wedding. If you want something that little bit special then these guys are the way to go. They've given me some lovely memories."
– Private Client
Previous Clients Include:
The Headland Hotel
Groucho Club
Scarlet
The Arts Club
The Brasserie
The One Eyed Cat
Vertigo
The Porth Minster Hotel
The Studio Bar
The Atlantic Hotel
Photos of Johanna