Jimmy McGhie – Famous Comedian | UK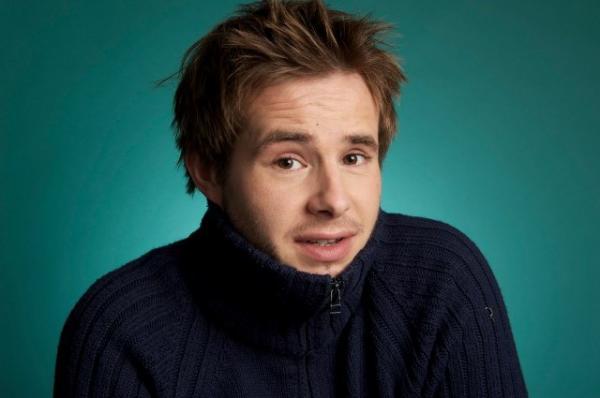 A highly regarded stand-up and comic performer, Jimmy McGhie performs on the UK and international comedy circuits to great acclaim, and was nominated for Chortle Best Compere in 2011. Jimmy is a regular at the top clubs in the country, including The Comedy Store, The Glee Clubs, Highlights, Jongleurs, and Komedia Theatres, and in the last 2 years he has performed as far and wide as Asia, Africa and all across Europe.
In 2013, Jimmy debuted his fourth solo show at Edinburgh Festival, Delusions of Candour. He also finished a triumphant 3 month tour of Australia, where he performed at the Adelaide, Melbourne, Sydney, and Perth Comedy Festivals. He was nominated for Best International Act on this tour. He also made his second acclaimed appearance on the Melbourne International Comedy Festival Gala,  and went on the road with the prestigious Melbourne International Comedy Roadshow.
Jimmy has appeared on BBC Three's Live at the Electric, and Russell Howard's Good News, as well as co-presenting the Dave Gorman radio show on Absolute Radio. He has also supported Chris Addison and Simon Bird on tour, and is a highly sought-after TV warm-up.
Jimmy's career was kick started in 2005, after reaching the finals of the prestigious BBC New Talent competition, and performed in the Amused Moose Hot Starlets Showcase at the Edinburgh Festival. He then began working full time as a stand-up comedian, performing in theatres, clubs, arts centres, and universities all over the UK and abroad.
He took his first solo show, Jimmy McGhie's Northern Meeting, to the Edinburgh Festival in 2009, and received rave reviews, returning in 2010 with a new solo show, Jimmy McGhie – The All Powerful Warrior Who with His Endurance and Inflexible Will to Win Goes from Conquest to Conquest Leaving Fire in His Wake. In 2001, he returned to the festival again with his show Jimmy McGhie – Artificial Intelligence.
Jimmy's TV warm-up slots have included Channel 4's Deal or No Deal, ITV's Loose Women, BBC Three's Two Pints and Coming of Age, and Channel 5's The Justin Lee Collins Show.  He has also provided voice-over and character work for ITV Mobile cartoons.
Jimmy McGhie can be hired for events as an awards host, a stand-up comedian, and presenter.
Testimonials
"Thank you very much for this time, it was my first time booking a comedian for a gig like this from outside Scandinavia, and I'm very happy with the gig! My client has already said that this was the best Christmas party they've had…"
- Petroleum Geo Services (Norwegian branch)
Photos of Jimmy McGhie